What with the unfortunate issue of there being 20ft of snow outside the front door, we're not feeling too spring-like right now.

But, thanks to Rosie Huntington-Whiteley (who had the brill idea of shifting to LA, where it's sunny most of the time), we do know what we'll be wearing when the sun does eventually decide to come out.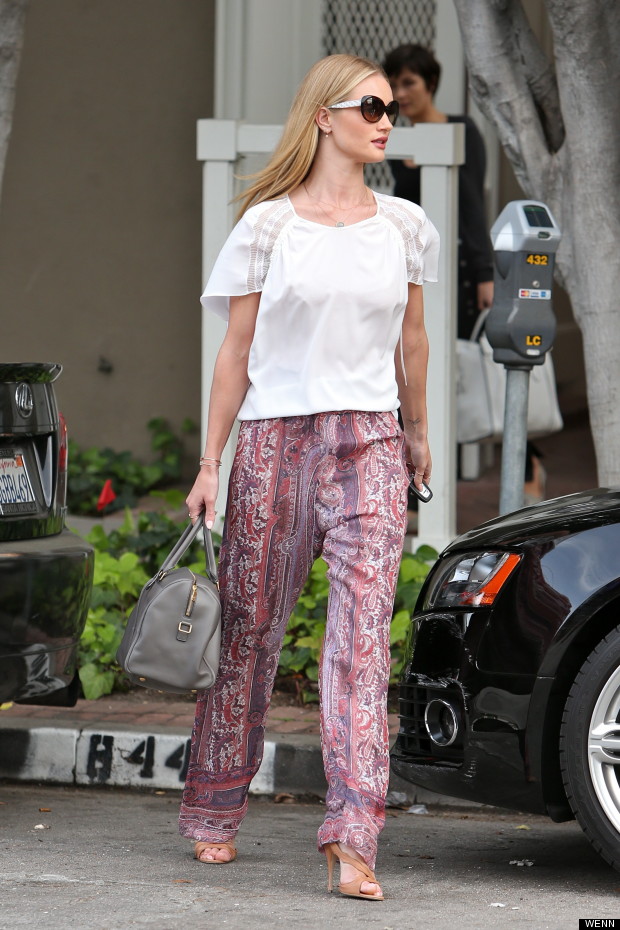 The Victoria's Secret star was definitely embracing the new season in her pretty pink and purple paisley flares and loose cream lacy top, an ensemble that definitely gave a nod to the 70s.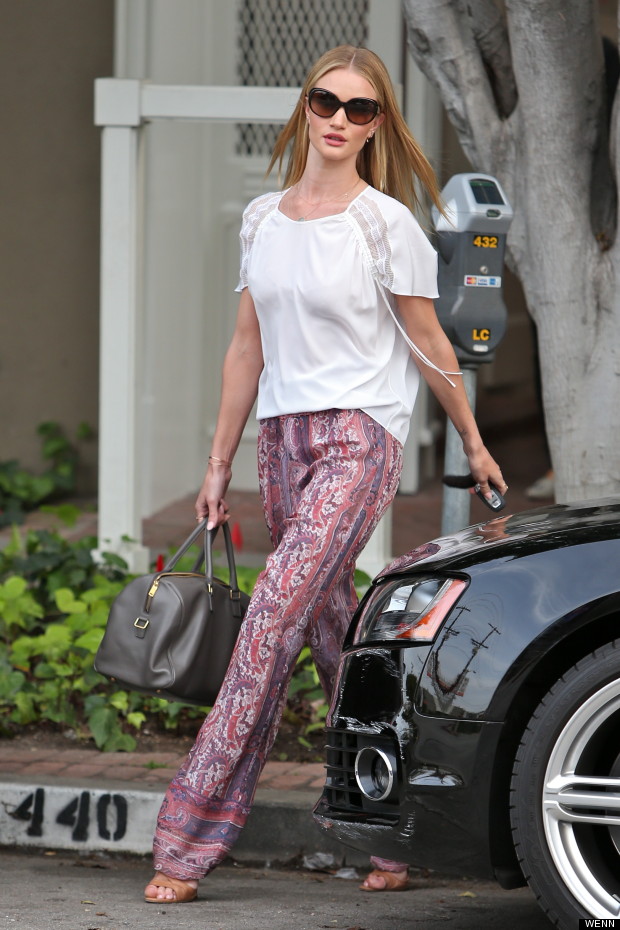 Throw in the super-sleek middle-parted straight locks (like she just stepped out of a salon, oh, wait, she did), and oversized sunnies, and the 70s styling is complete. Love. It.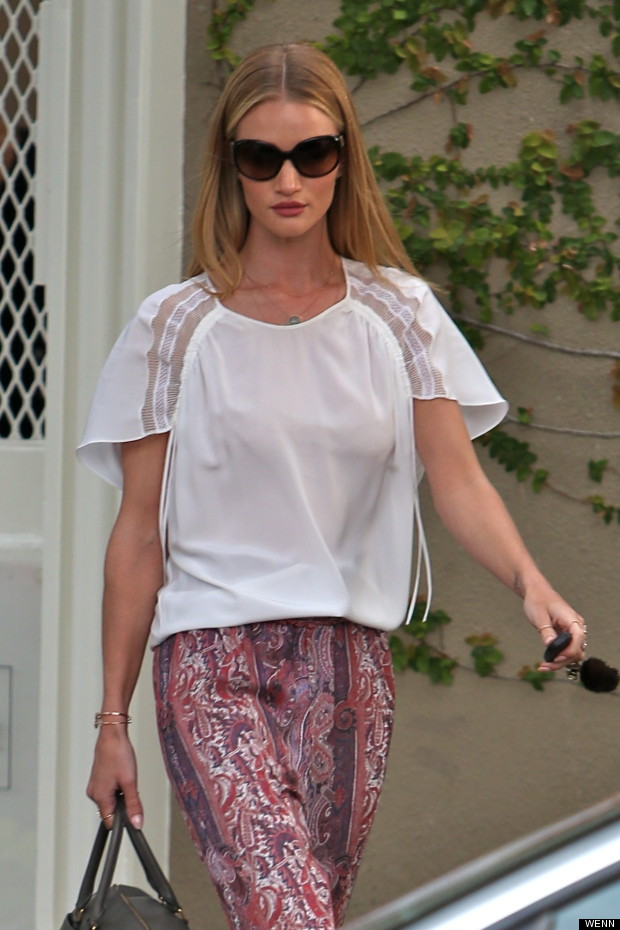 Get ready for spring like RHW and flick through these gorgeous new season goodies: