LA, London, Cannes - all in the space of a week. Oh, to have the life of an international model.

Rosie Huntington-Whiteley is currently on the French Riviera, enjoying all that the annual film festival has to offer starlets like herself (most notably. the fabulous soirees that happen when night falls and the numerous opportunities to post gorgeous selfies on Instagram.)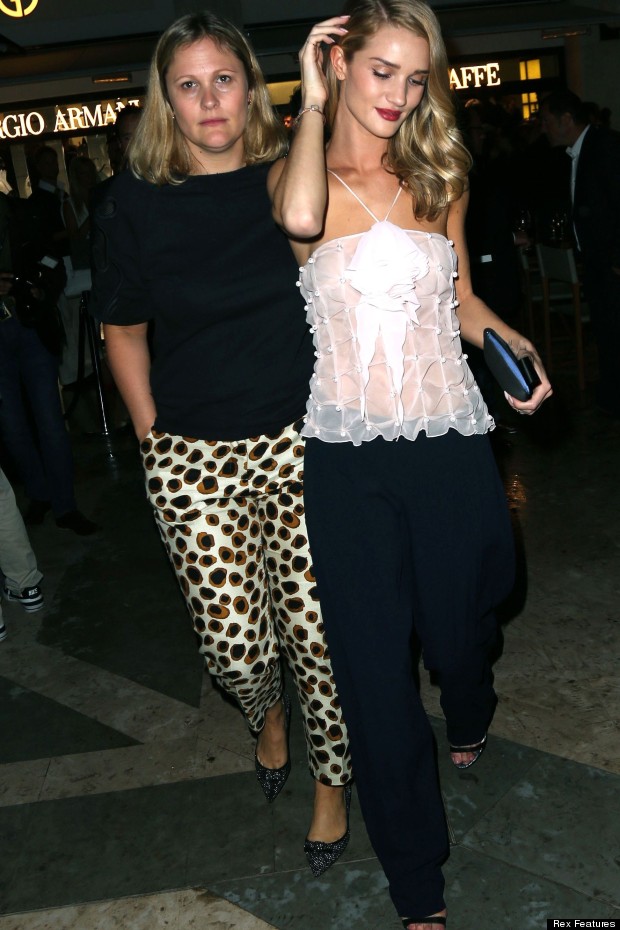 Last night, the Brit beauty spent her evening at a Giorgio Armani party, no doubt dazzling the throngs of famous faces with her natural wit and beauty. The 25-year-old chose a surprisingly flouncy ensemble for the event; wide-legged navy trousers complete with a sheer ruffled halter top. Flounce isn't normally our thing, but for Rosie we'll make an exception.

Needless to say, her beauty look was flawless and signature picture perfect.