Sometimes it's nice to be reminded that it takes more than exquisite beauty to become a supermodel. The gym is where you get the body beautiful, as Rosie Huntington-Whiteley can attest.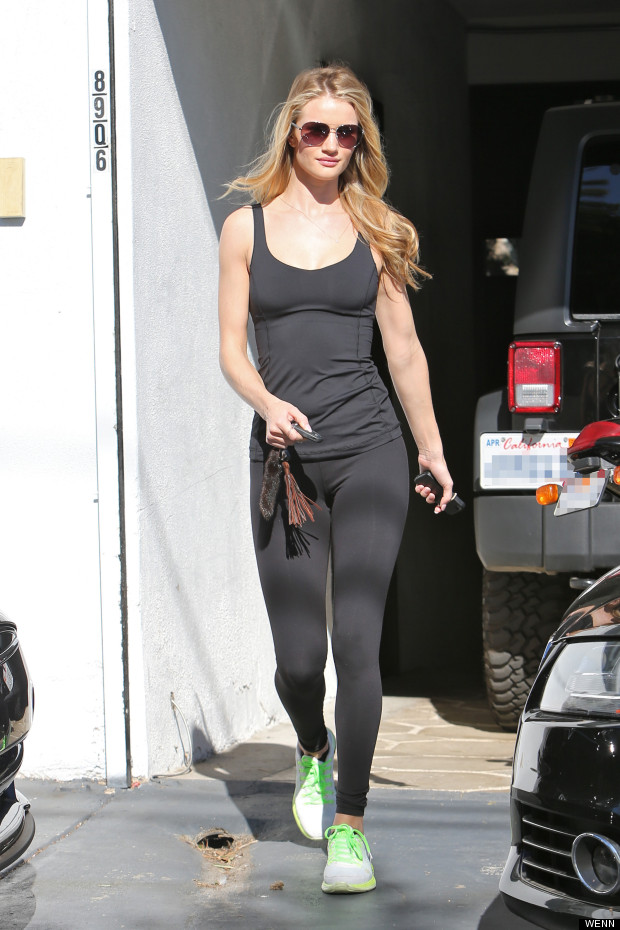 The British beauty was pictured in LA yesterday post-work out in black leggings and lycra top looking as svelte and as lovely as ever.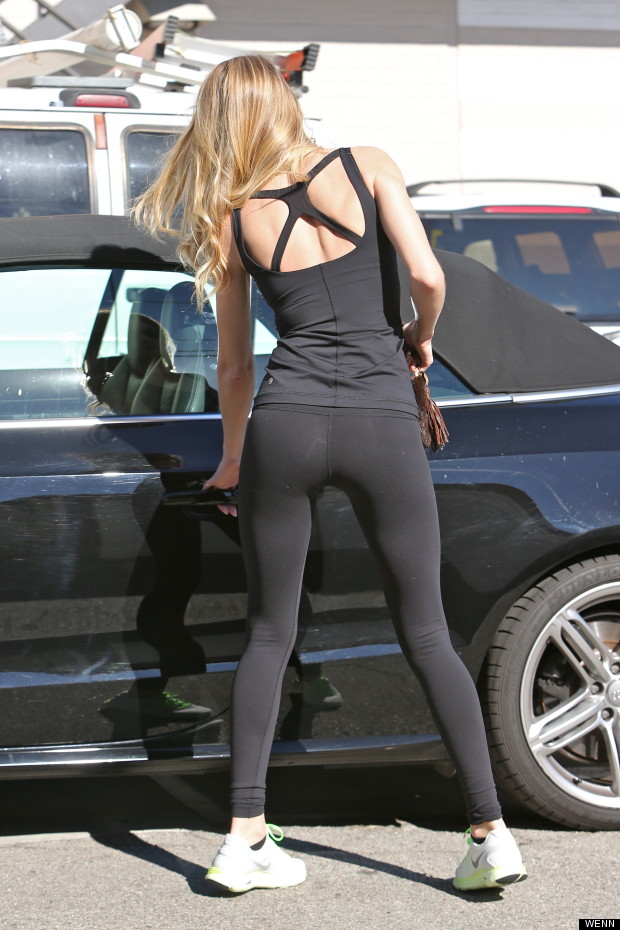 These pictures are almost enough to make us eschew celebrity reporting for a few daily hours on the treadmill. Don't worry, we did say almost...