lAs one of the founders of the Chime For change concert, Salma Hayek was always going to look amazing. And the actress didn't fail to please in two stunning dresses.

When she pitched up to the event wearing an amazing blue leather shift dress, we all thought it couldn't get any better. Oh boy, were we wrong.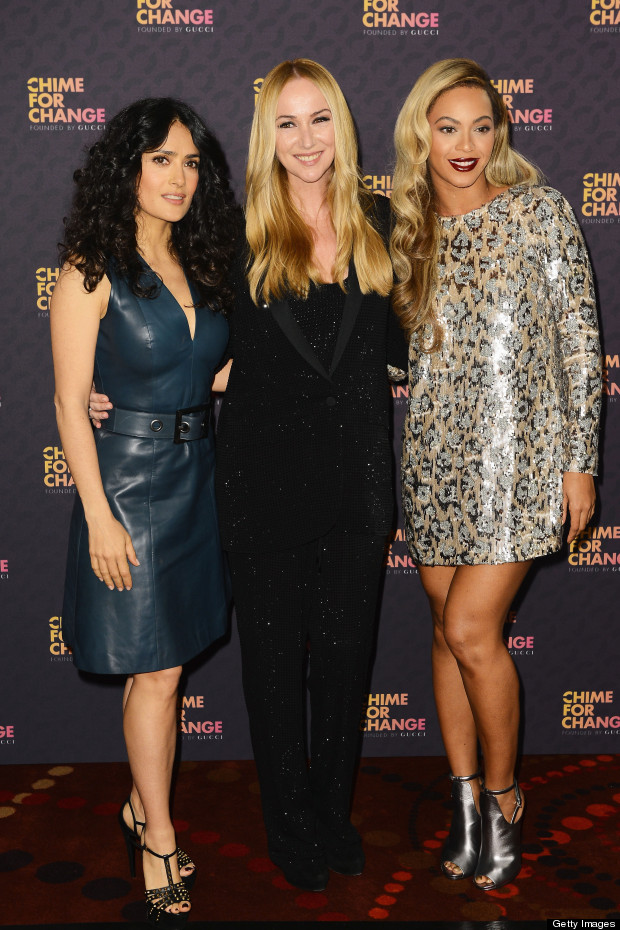 We love leather, and clearly so does Salma. The matching belt makes her figure look amazing.
She finished off look number one with a pair of black heels. Perfection.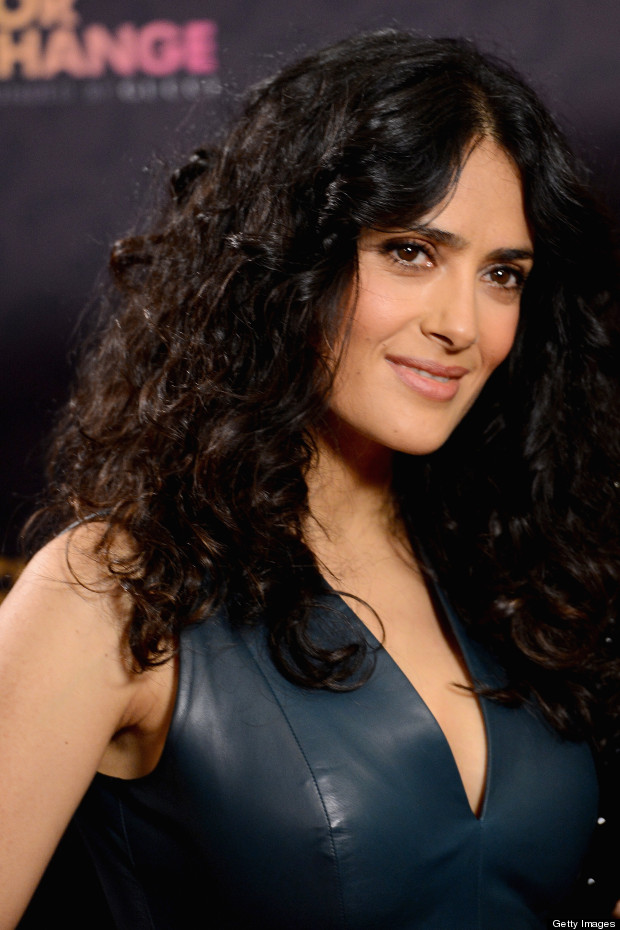 When it came to her stage look, the Mexican beauty was definitely turning heads. She wowed the crowds in this chic LBD, complete with grey and shiny beaded embellishments and mesh arm panels. Her curly locks are nothing short of amazing, and combined with a pink lip - fabulous!

Double high five you lovely lady!

Let's all take some inspiration from Salma, here's a selection of our fave LBDs...