Sandra Bullock posed for pics in Berlin for a photo call for her new movie, Heat, at the Hotel De Rome on Tuesday. And, get this, she was wearing a leather skirt from high street favourite Asos. Yup, really.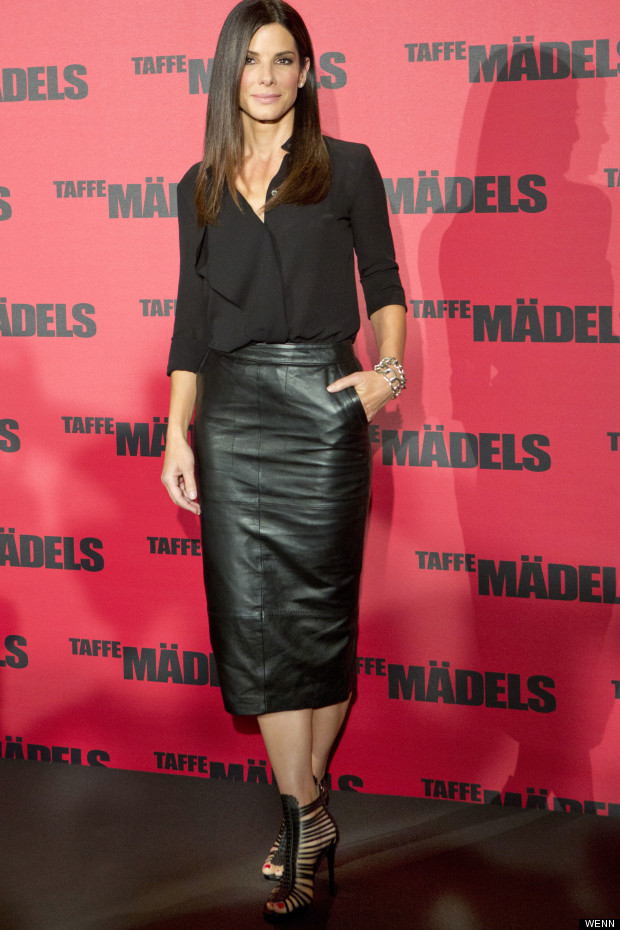 OK, the star dressed it up with a gorgeous shirt from Michael Kors and stunning cage heels, but this is a red carpet look that's definitely easy to achieve.

The actress finished the ensemble with sleek locks and pink makeup, and oozed confidence in her minimalist yet glamorous outfit. We like.