What is it with celebrities today? First up we had Daisy Lowe neglecting to tie her shoes, and now we've stumbled across Sarah Harding about to lose her Daisy Dukes.

Neglectful dressing aside, there are some elements of the outfit we appreciated, such as the Markus Lupfer lip tee and metallic gold trainers.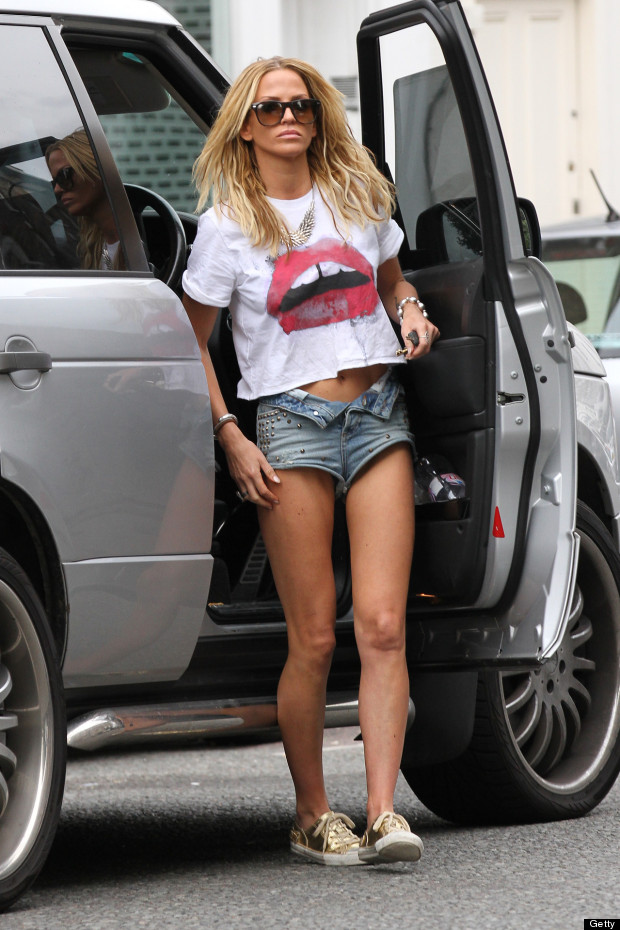 Do you like trainers, but prefer them with a wedge? Then here's a gallery for you.