Pop princess Selena Gomez was spotted sporting AT LEAST five different outfits for a video shoot in the Californian desert on Monday. The brunette beauty was certainly channelling her inner Sixties siren when she slipped into a whole array of retro-style ensembles, including a racy tangerine swimsuit. Ooh la la!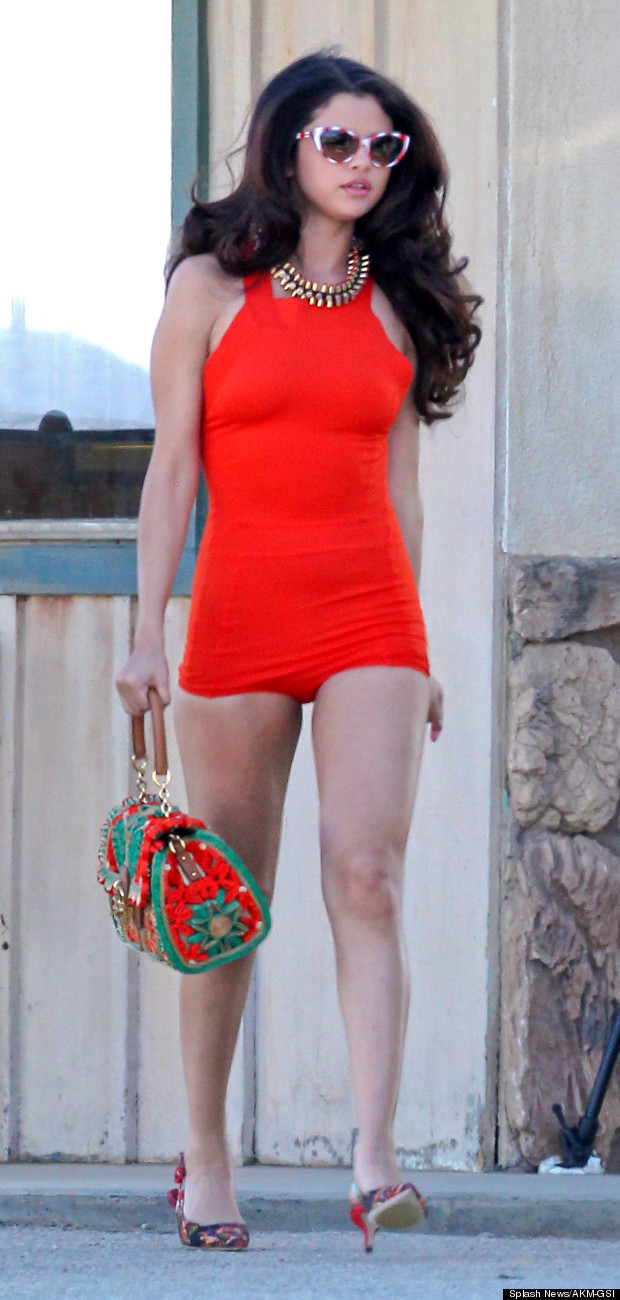 The 20-year-old also donned a popping print jumpsuit as she posed all saucily by a petrol pump. Hmmm. Sexy.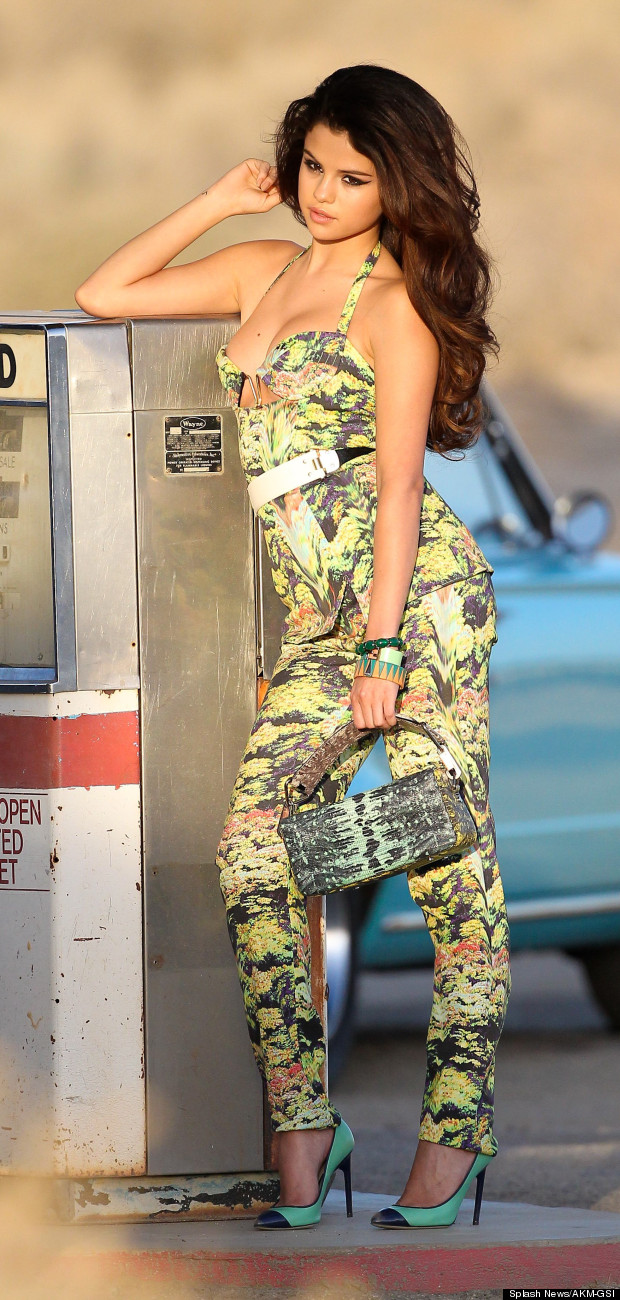 Covering up a tad the singer ALSO pulled on a stunning cobalt fringe-detail dress and went barefoot on the tarmac. We couldn't help but notice the price stickers were still on the bottom of her shoes - pet peeve alert!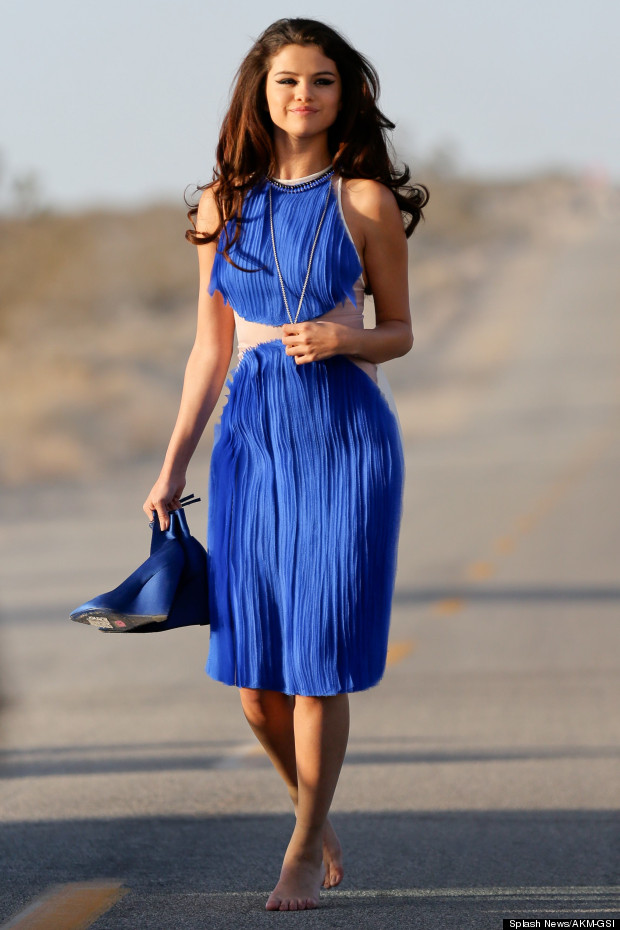 Outfit number three was a mustard'ish skater dress, teamed with matching heels and an eye catching turquoise bag...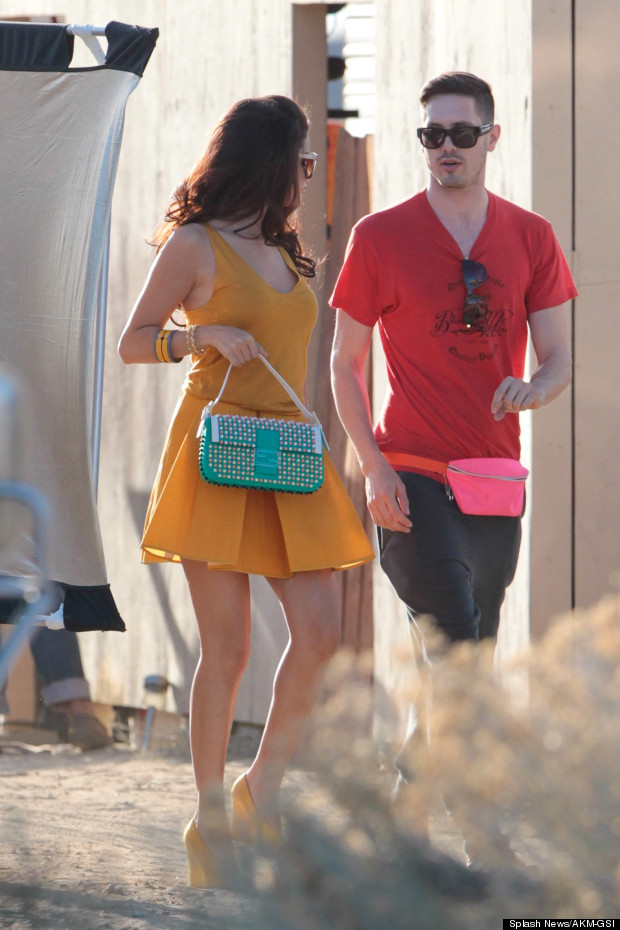 ... And outfit change number five saw Justin Bieber's ex girlfriend in a frock made good with embellishments and a cut-out halter neck. Phew!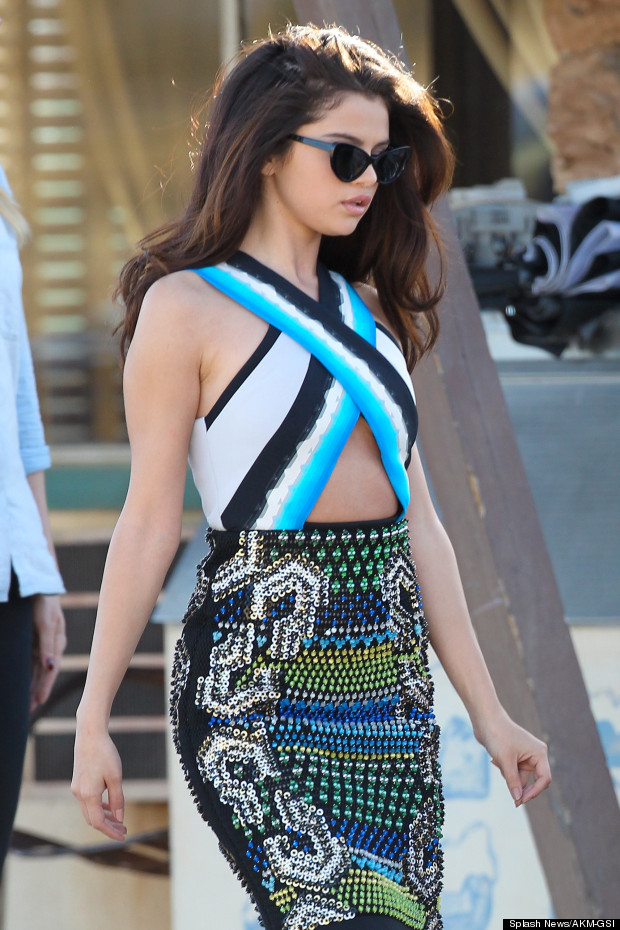 Gosh, we're suffering from a serious case of wardrobe envy after all that. Which Selena look d'you like the best?