On paper, this really shouldn't work: a monochrome checked cardie, a black and white spotty dress, and neon-pink heels. But it does, doesn't it?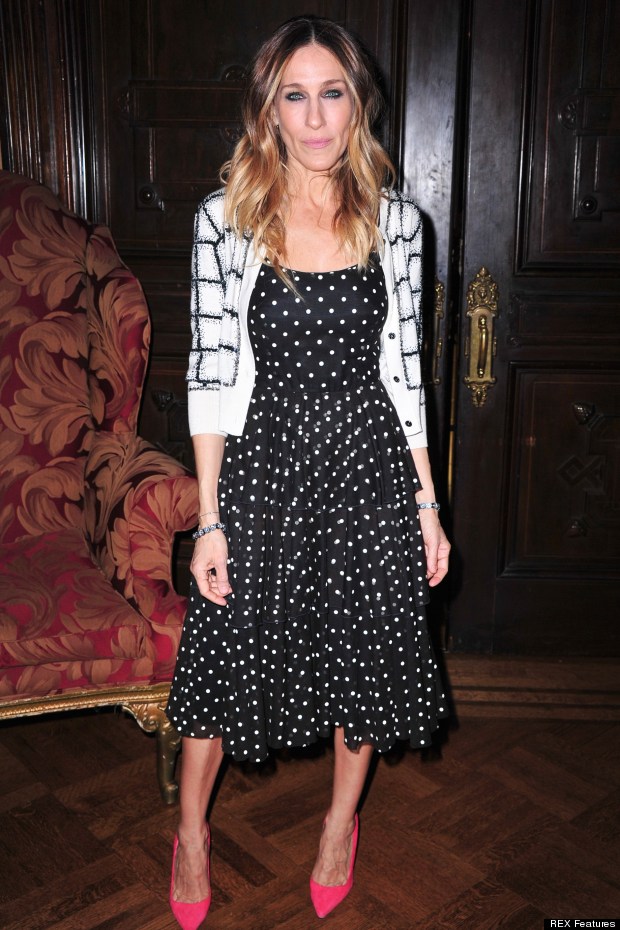 Sarah Jessica Parker must have picked up some good tips from Sex And The City stylist Patricia Field, because she could certainly give Carrie a run for her money in the kooky stakes sometimes.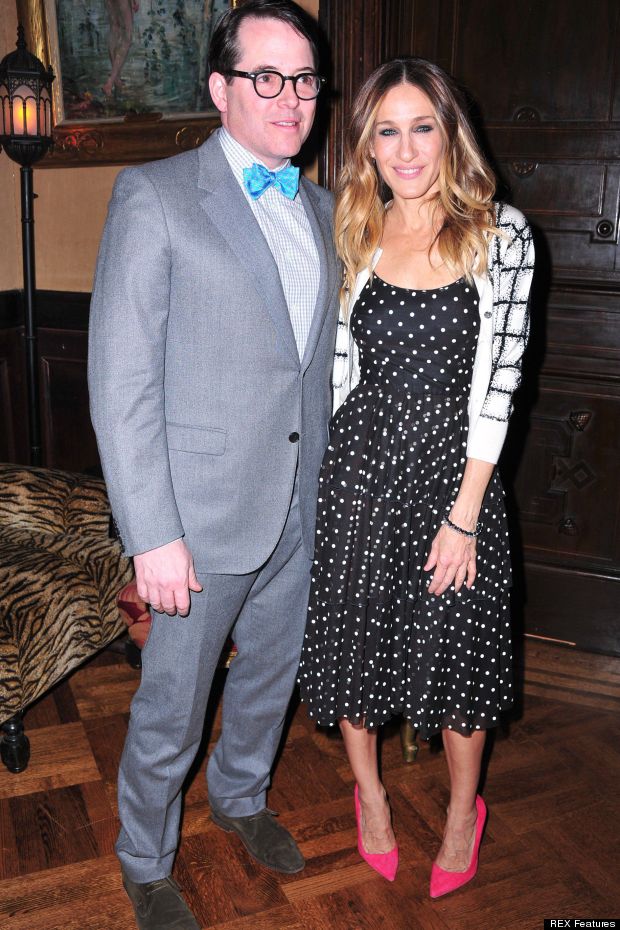 But perhaps SJP's hubby needs a few more lessons... We're not loving the Harry Potter specs and Dumb and Dumber-style blue bow tie he chose for the couple's outing at the Love 'N' Courage annual benefit in New York. But at least he's got a good sense of humour.