Actress Sharon Stone caught our eye at last night's AIDS charity dinner to honour Bill Gates.

Sharon opted for a red dress matched with an on trend metallic jacket. We love the shoes too, but we're not sold on the slicked back hair. We know she's going for prim and proper (especially after this fashion faux pas), but a little softness never goes astray. The red lipstick, however, is a winner.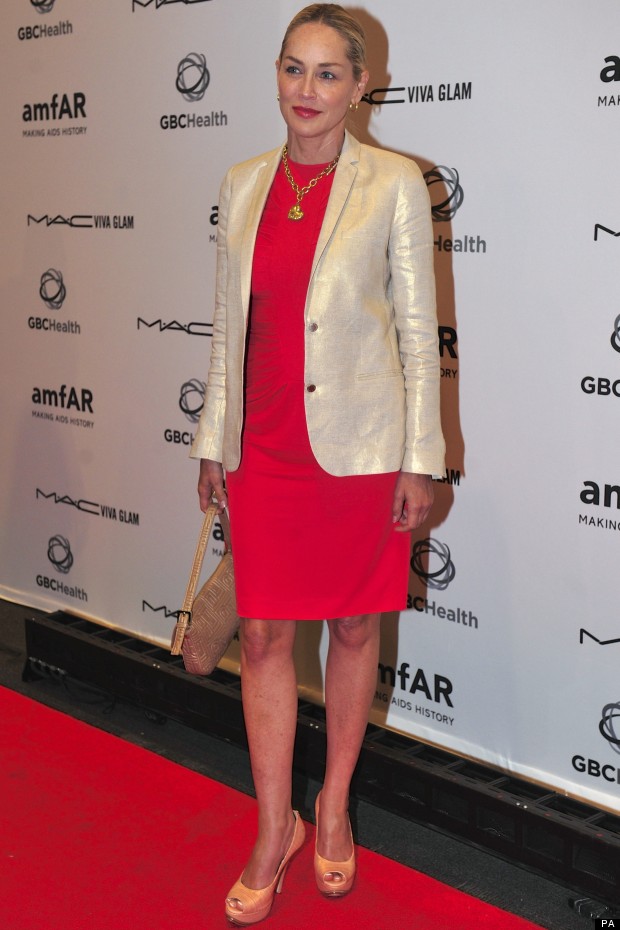 Check out who else is a fan of red lipstick.