It might be 15 years since she first popped on to our screens as the prim and proper Charlotte York in Sex And The City, but actress Kristin Davis looks just as gorgeous today as she did way back in 1998.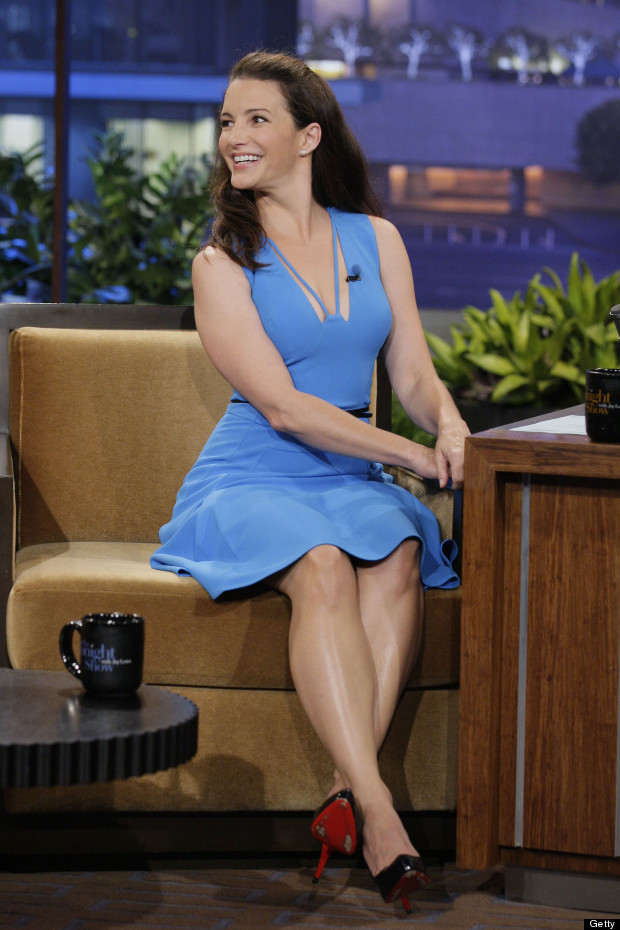 Appearing on The Tonight Show in the US yesterday, the 48-year-old actress looked like she was channelling her Park Avenue princess alter-ego Charlotte in a plunging blue dress and glossy black Louboutins. Perhaps Kristin has an ever-so-slightly risque side to her too, or maybe she was heading straight for cocktails with the girls after the show?

Aside from her flattering choice of dress, Kristin looked not a day older than she did on the last episode of the hit show. Her famous glossy hair and clear as a bell complexion were still intact, giving us hope that when we hit 48 we'll still feel and look as good as we did in our early thirties. Here's hoping.

We're taking this as an excuse to get out the SATC boxset. Who are we kidding, it's still on constant repeat.

Relive the good old days of SATC in our gallery.