Let's be honest, Tom Cruise is looking pretty good for 50. But even his boyish charm couldn't prevent Olga Kurylenko from stealing the limelight somewhat as the pair attended a photocall for their new flick, Oblivion, at the Ritz Carlton in Moscow.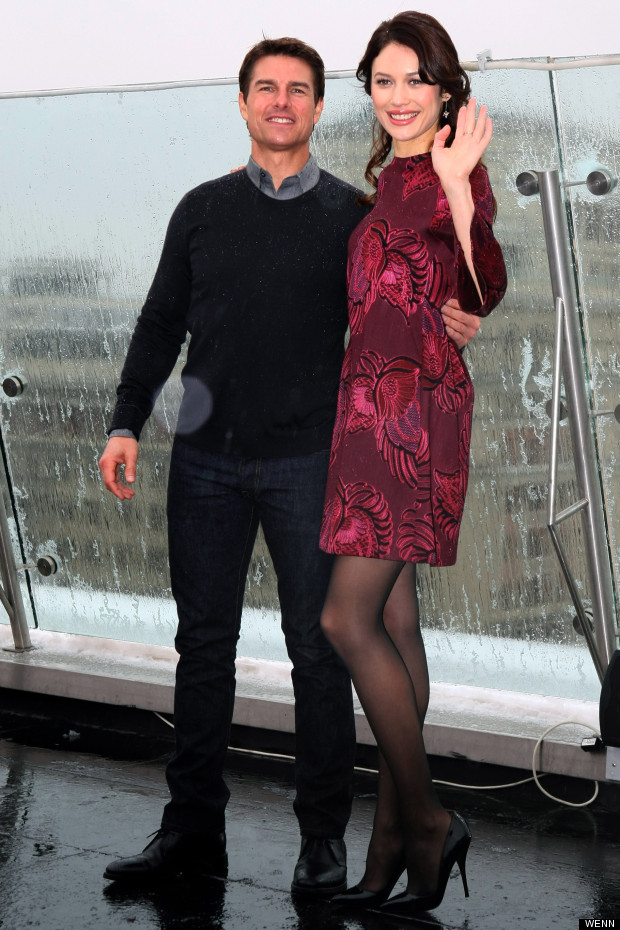 The former Bond Girl was stunning in a graphic-print maroon shift frock, which she dressed up further with a pretty half-up hairdo and heels that left her towering over her diminutive co-star.

Tom kept it relaxed but well-groomed as usual in jeans, a shirt and a navy jumper.

They do make a super-glossy couple, but as far as we know, Olga isn't into Scientology. Sorry Tom.