Yes, it's London Collections Men but that doesn't mean we're not going to see some pretty impressive female fashion just because it's not on the catwalk.

Speaking of the runway, the first day of LCM saw well-received shows from Spencer Hart, Richard Nicoll, Astrid Andersen, Topman, Kay Kwok, Lee Roach and Agi & Sam.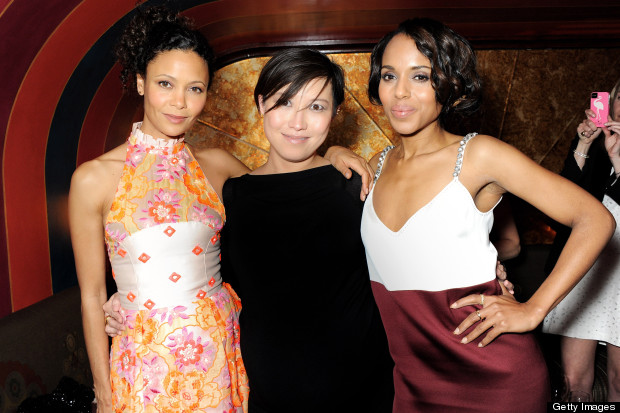 But after working hours, everyone headed to the Sandra Choi and Esquire party for cocktails, kissing (well, in the case of Josephine De La Baume and Mark Ronson AKA the most stylish couple in London) and catching up.

And naturally all the girls reminded the boys that we can do fashion too. Favourite look of the night? Sarah Ann Macklin's - can we be best friends please?

Take a look at all the best style of the night...