How is it that even when they're trying to look goofy, model sisters Poppy and Cara Delevingne still look cool? It's probably one of those 'how long is a piece of string' scenarios. Sigh.

We've all been there, pulling a silly face in a snapshot because we haven't quite perfected that Colgate toothy grin, then when we take a peek at the totes hilar pic, it's anything but...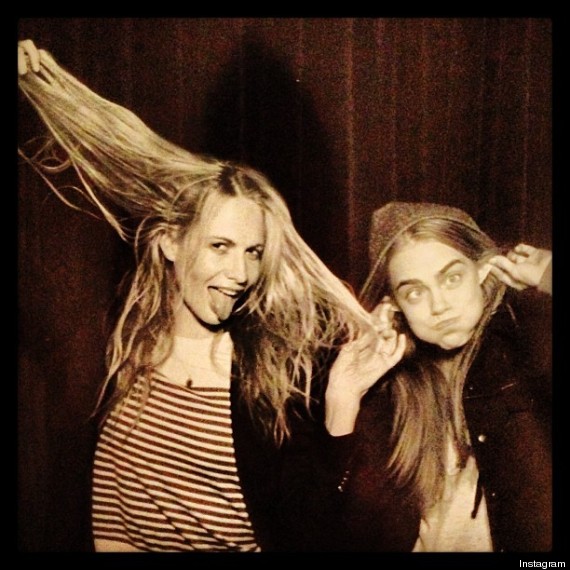 Well, then. Let's start taking posing notes from these two stylish sisters. So, to master the perfect Poppy-inspired goofy picture, remember to show off your long flowing locks (if you have them) and go for the 'I've just been electrocuted' look for best results. Then stick your tongue out but remember - smize Tyra Banks-style. If that's too much to handle, do the bloated monkey a la lil' sis Cara.
Oh, AND don't forget to add a retro filter to make the snapshot look like it was taken in the 1970s (everything was cooler in the 70s). Not sure about you, but Team MyDaily would love to see Cara strutting the fashion week runway with that look on her face.
Get your Instagram fix with our top 10 accounts to follow in 2013. Go on, we know you want to: