Who? Rosie Huntington-Whiteley

What? Model Rosie looks as cute as a lil' puddin' pie in her ski wear. The blonde beauty pulled on a pair of blacksalopettes, a waist-cinching matching ski jacket and topped of her slope style with a funky red bobble hat and the mandatory goggles. The 25-year-old was finding her snow legs and learning how to ski on the beginners slopes.

Where? Verbier, Switzerland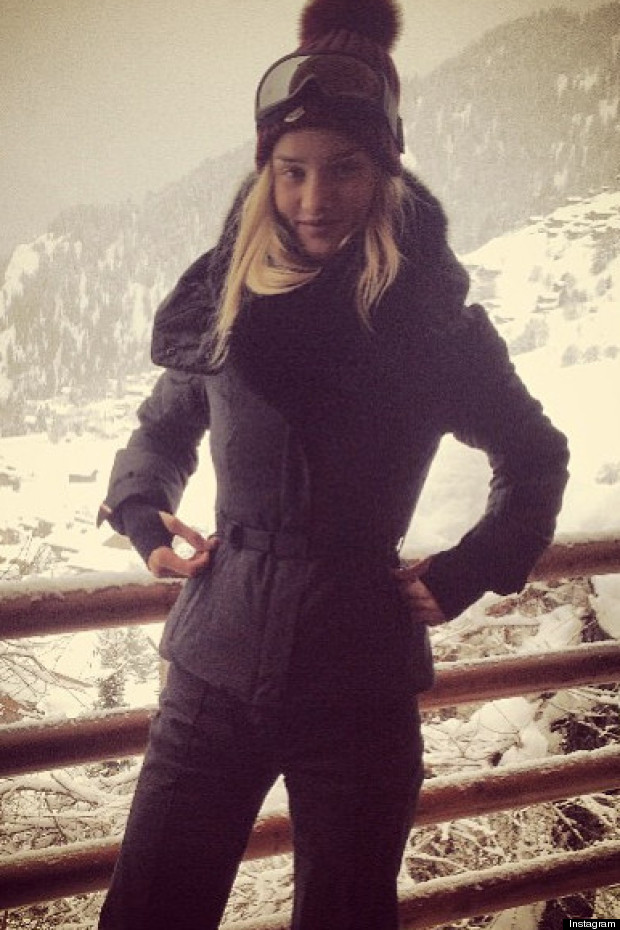 Verdict? We want to reach our and pinch Rosie's cheeks in this happy snap. Agreed?

Off skiing this season? Get your hands on THE most stylish of ski wear right here...