The new issue of bi-annual menswear glossy GQ Style sees English actor and screenwriter, Charlie Hunnam, take to the cover, but who is this bearded lothario?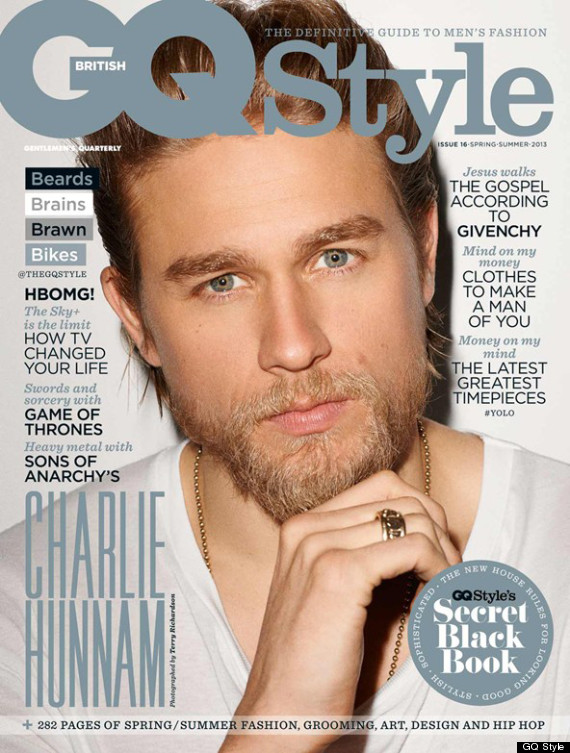 You'd totally be forgiven for not knowing who this mysterious rugged blonde is, but never fear, we've got the lowdown... So, what do you NEED to know about this handsome dude?
1. He's a Geordie
Although he spends most of his time in Los Angeles these days, Charlie was born and bred in Newcastle. Wy'aye man.
2. He was in Biker Grove
Biker, biker, biker grove! Yeaha player, he's totes part of the Ant and Dec legacy!
3. Squint and you'll recognise him
You thought you knew him from somewhere, and you did. He starred in Channel 4's
Queer As Folk
, as well as alongside Jude Law and Nicole Kidman in
Cold Mountain
.
4. He's done the modelling thing
Charlie was the face of Emporio Armani's campaign back in 2005.
5. He's got loads of showbiz pals
Charlie's got the likes of Anne Hathaway, Jamie Bell, Romola Garai, Tommy Flanagan, Mark Boone Junior and Theo Rossi on his Christmas card list.
That's all the info you need for now, but here's some pics of Charlie to keep you happy... *swoon*