Don't you just love a celebrity who doesn't take themselves too seriously?

Despite wearing a thigh-skimming sequin mini dress and towering heels for her appearance on The Tonight Show With Jay Leno, bronzed supermodel Heidi Klum lived up to her fun-loving reputation.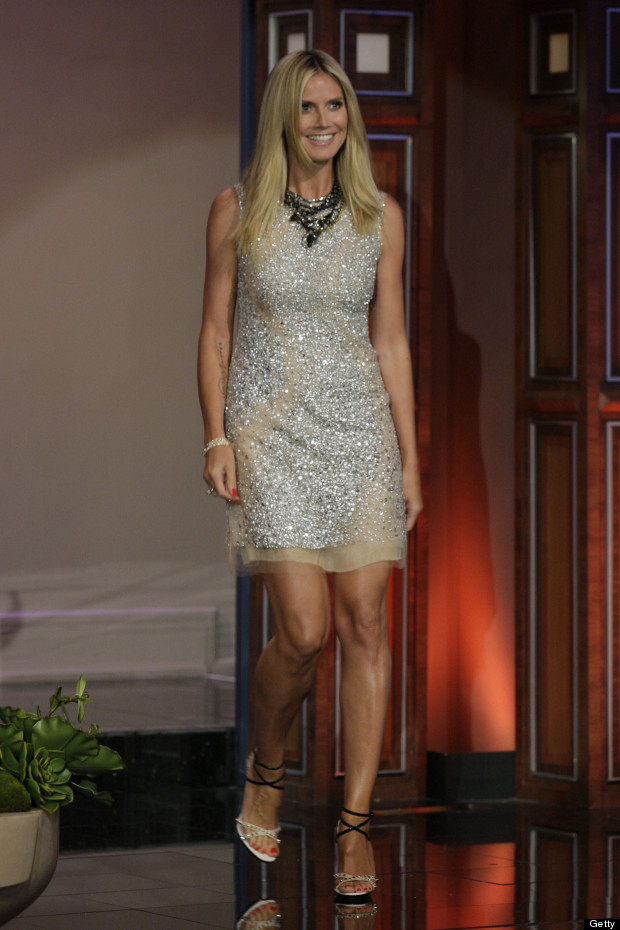 The 39-year-old German beauty, who is renowned for her love of dress up (Halloween, anyone?) and funny antics, got into the spirit of things last night as she hula-hooped with the talk show host in her shimmery party dress.

Some stars find contending with a mini dress for a seated TV interview difficult enough, never mind whipping their hips for an unscheduled hula-hopping exercise. Good skills, Heidi.

We're all for a side of fun with our fashion, aren't you?

Peruse more of Heidi's fashion highlights in our gallery...