That Tyra Banks is such a character.

Here she is on stage in New York's Central Park to promote America's Next Top Model in a lycra-loving, body con dress. At first, everything was staid and professional, but you know Tyra...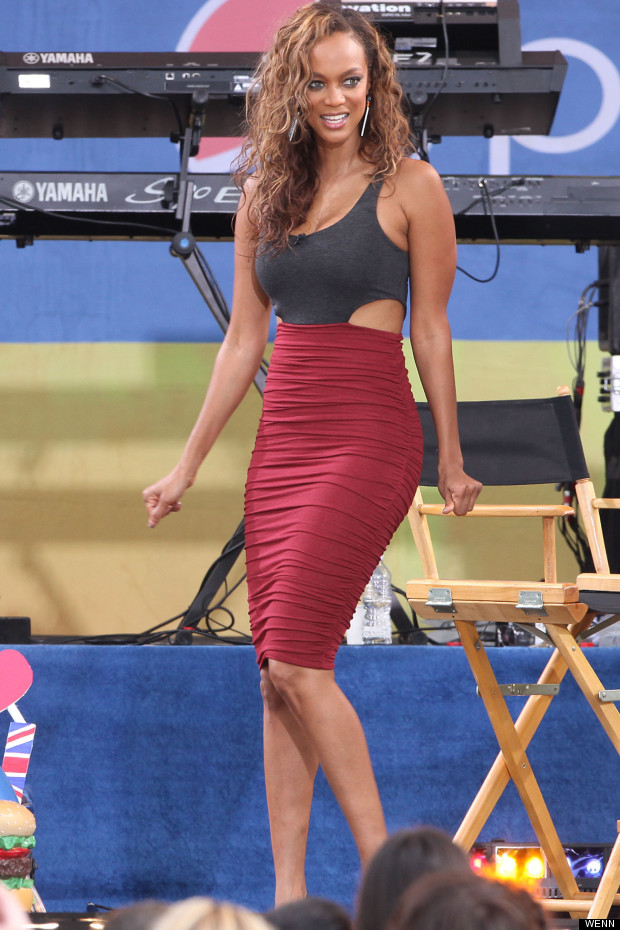 Things started to get wacky when she highlighted her derriere.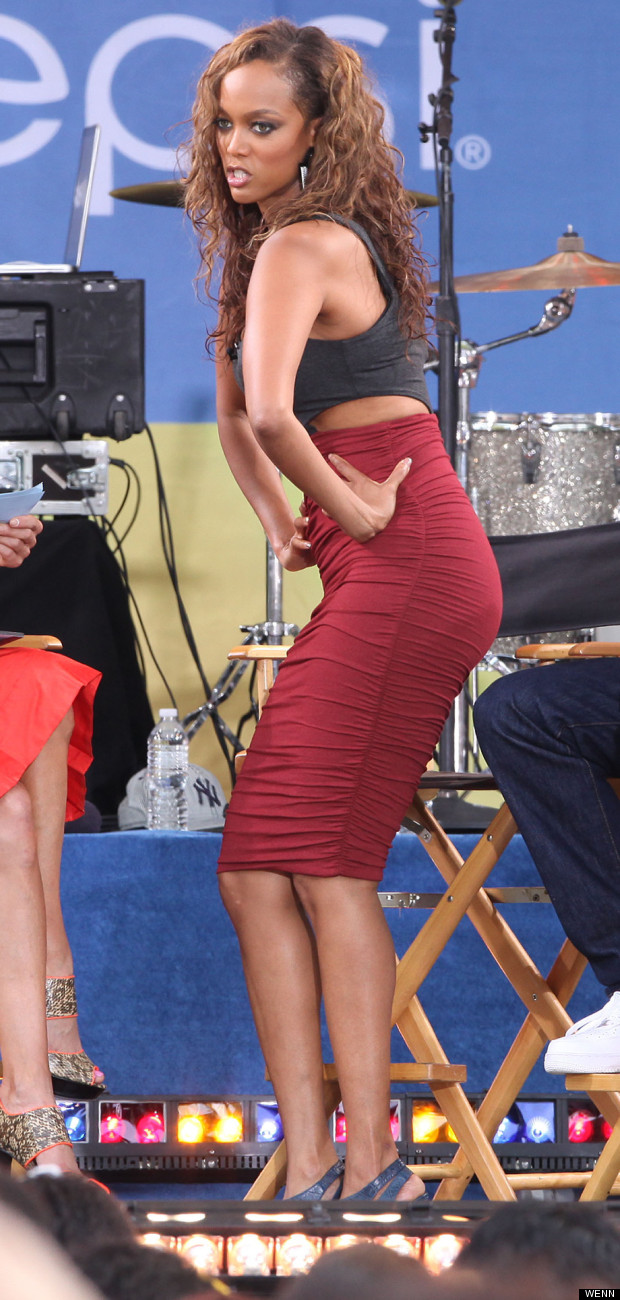 And then she relieved fellow ANTM judge Rob Evans of his shirt.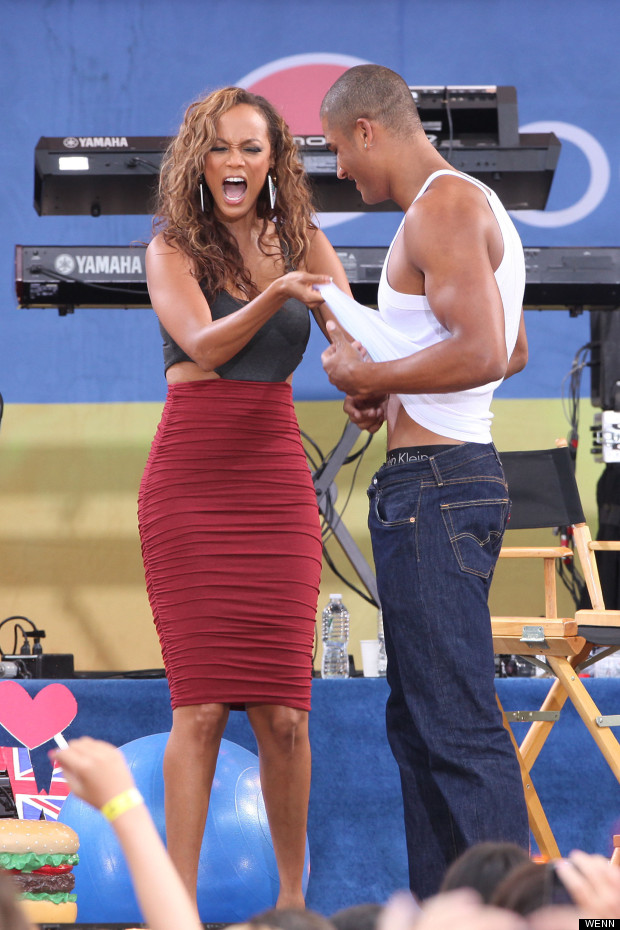 Not that we mind, of course.