Who? Heidi Klum

What? The German supermodel-cum-TV-presenter was spotted out with her daughter in LA yesterday in denim, black and boots.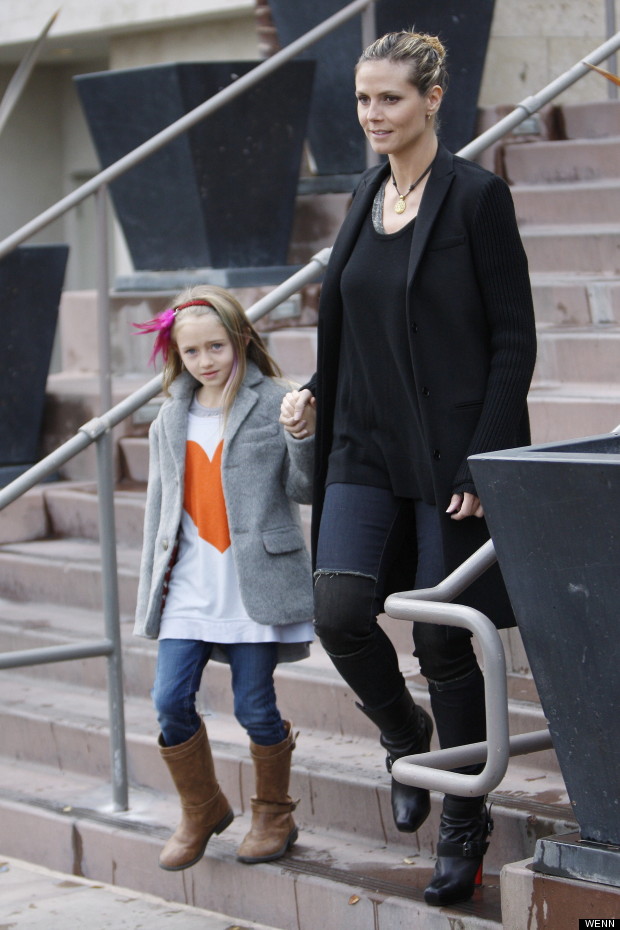 Where? LA, 29 December.

Verdict? We're so happy to see Heidi a little bit more covered up. Not because we particularly like this look on her, but because it means no more tortuous holiday snaps. See here and here to see what we mean.