Who? Jessica Chastain

What? Over the past couple of days Jessica has been spotted out and about in New York. First in this pink and mulberry accented beige and suede ensemble.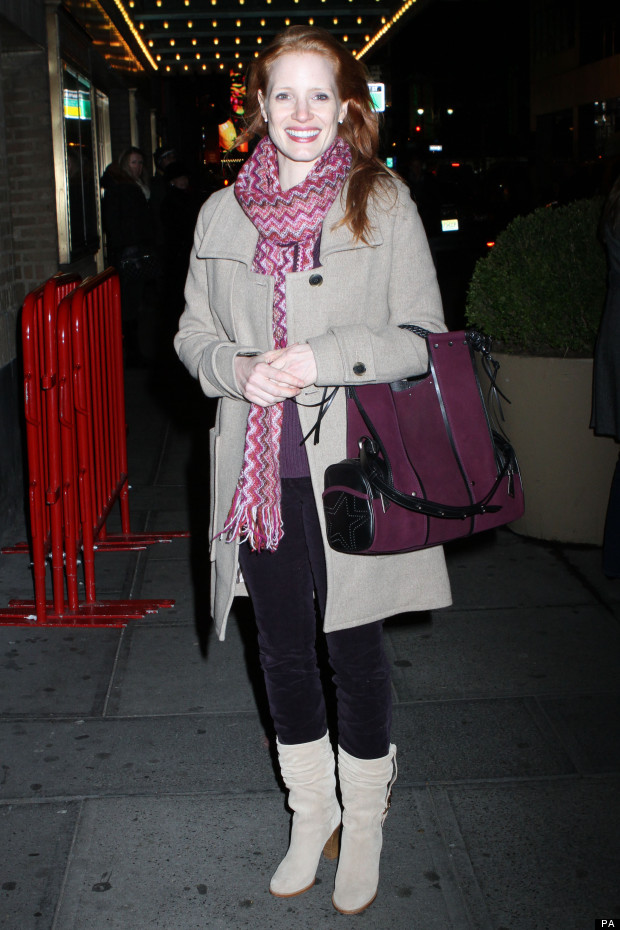 And then in black and white stripes with a pop of crimson red.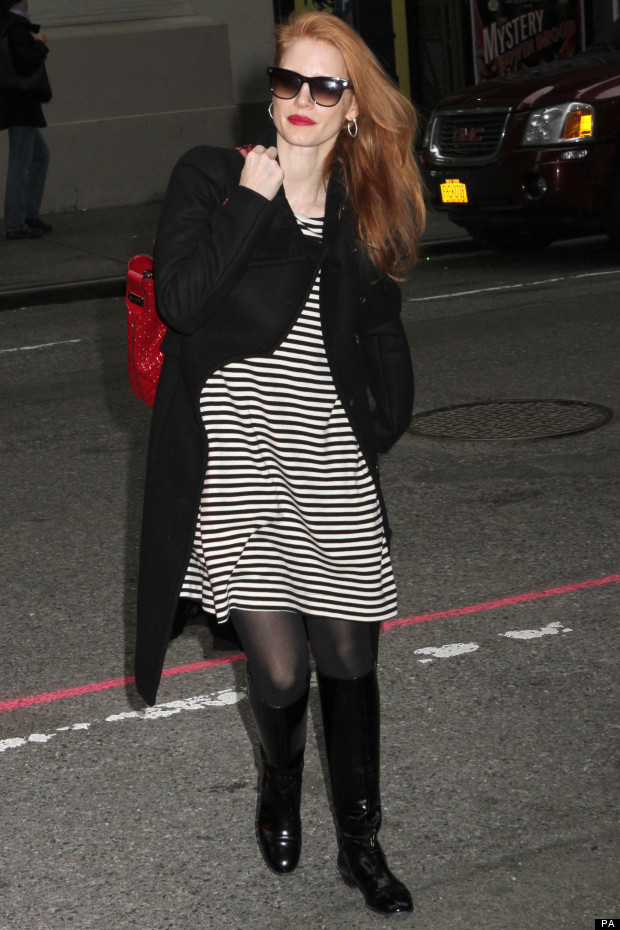 Where? New York

Verdict? Jessica, who is frequently on our best dressed list, gets it right again, but we are slightly concerned that she's falling into too-matchy-matchy territory. In both these pictures her lippy is the exact shade of her handbag - and she's done it here too. Just saying.