Who? Miranda Kerr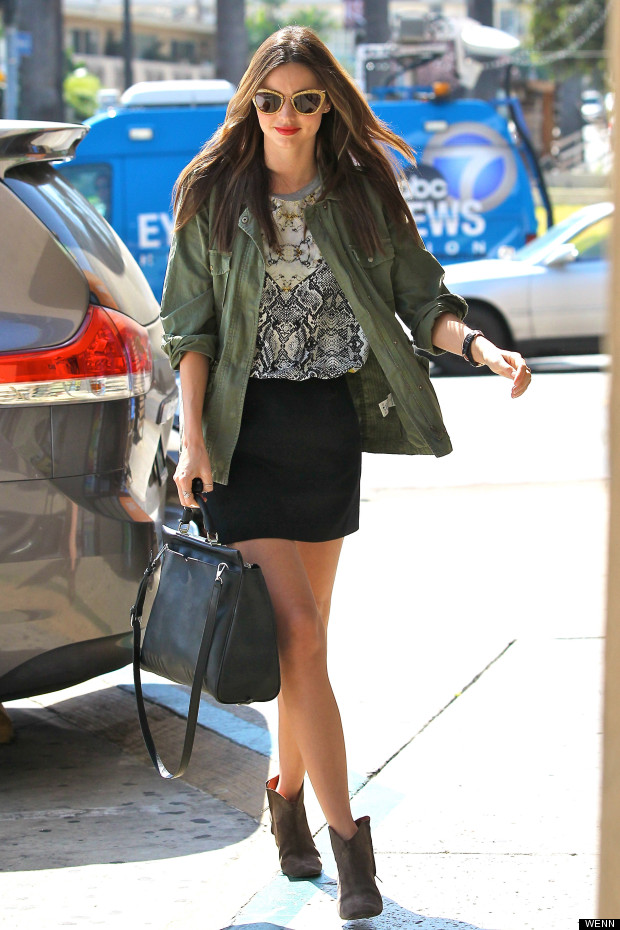 What? The Aussie model stopped off to have her nails done at an LA salon before heading to the Coachella festival yesterday. For the visit, Miranda donned a pair of ankle boots, black mini-skirt, print tee and khaki parka. Kitten-eye sunglasses and a black tote completed her look.

Where? LA, 12 April

Verdict? A style masterclass.

And here's Miranda at Coachella yesterday.



But wait, there's more.