Uber-stylist and TV personality, Rachel Zoe was snapped while out and about with son Skyler yesterday.

Rachel's harem-panted jumpsuit billowed. Her waist-length bejeweled necklace swung to and fro. Her toes slipped over the edge of her super-platform wedge sandals. Her hair hung just so. Her over-sized sunglasses swamped her face. Her over-sized hobo bag worked her over-developed left bicep. Yes, it was just another day in sun-kissed LA.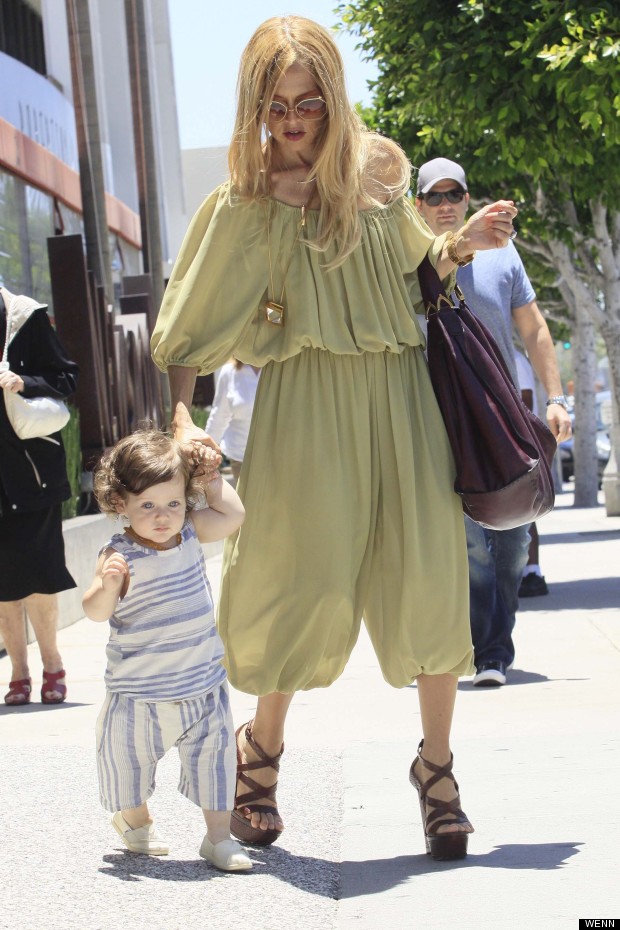 Have a look at Rachel's styling handiwork with client and movie star Cameron Diaz.