Don't the Oliver family look the cat's pyjamas in their matching jim jams? TV chef Jamie proved that he's really a big kid at heart when he posted this adorable pic of the whole clan in matching jamas designed by wife Jools for Mothercare.

Since Jools' Little Bird range is only large enough for children under five, the pyjamas worn by Jamie, Jools and Poppy, 10, and Daisy, nine were specially customised.

This pic brought huge festive grins to our faces, though we kinda wish they'd been sporting matching onesies.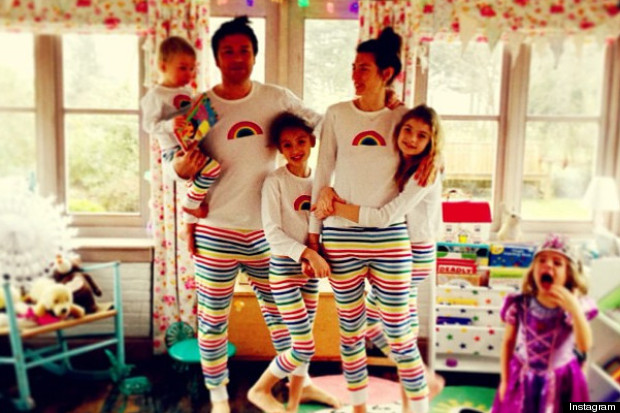 "Haha the whole family in Jools PJ's ...I can't believe Mother Care actually mad me a pair of her toddler Jim-Jams !! Very funny if not slightly strange. Although one little purple princes had hers in the wash & wasn't very happy bless her .......big love to all you guys #jamie x x. X x xx x x. Xx x. X xx x x x x," read Jamie's caption. Bless their cotton socks (oh wait, they're not wearing any).

Get your hands on the best pyjamas this Christmas.