Horizontal stripes are tough to pull off, but Fearne Cotton was giving it her best shot while strolling around London earlier today.

Fearne likes to push the envelope when it comes to matters of style - remember last week's neon/paisley/stars combo? - and she's doing it again here with this neo-hippy-chick-uses-her-own-shopping-bags ensemble.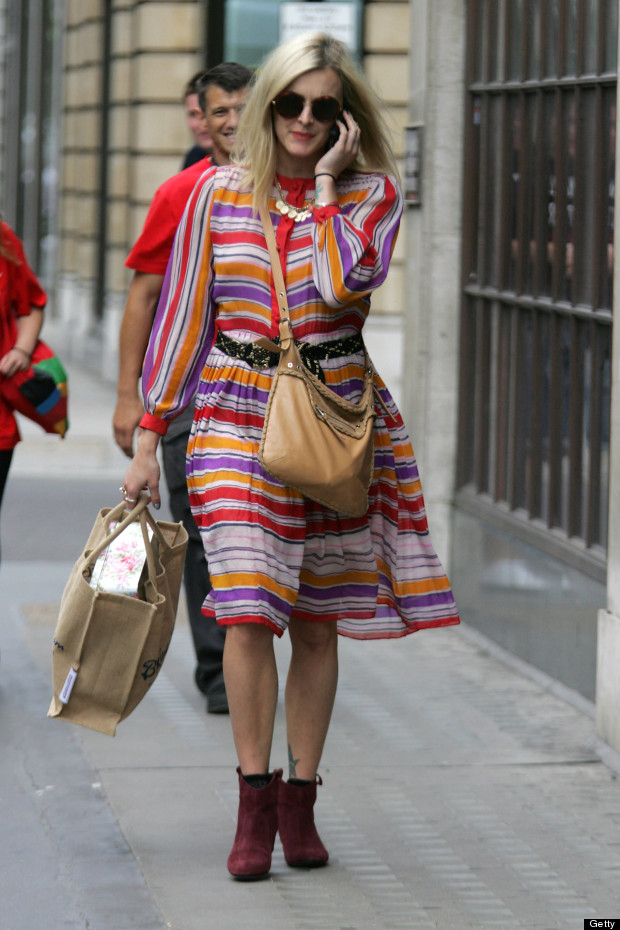 What do you think of Fearne's style?

We love a good summer dress. Here are some of our favourites this season.