What was it about the LACMA 2012 Art + Film Gala Honouring Ed Ruscha and Stanley Kubrick that made all the women want to flash their breast bits?

First there was Jennifer Aniston letting it all hang out in a black gown with a sheer bust insert, and then there was Rosie Huntington Whiteley.

From the front, all is innocent enough, as well as being rather be beautiful, actually.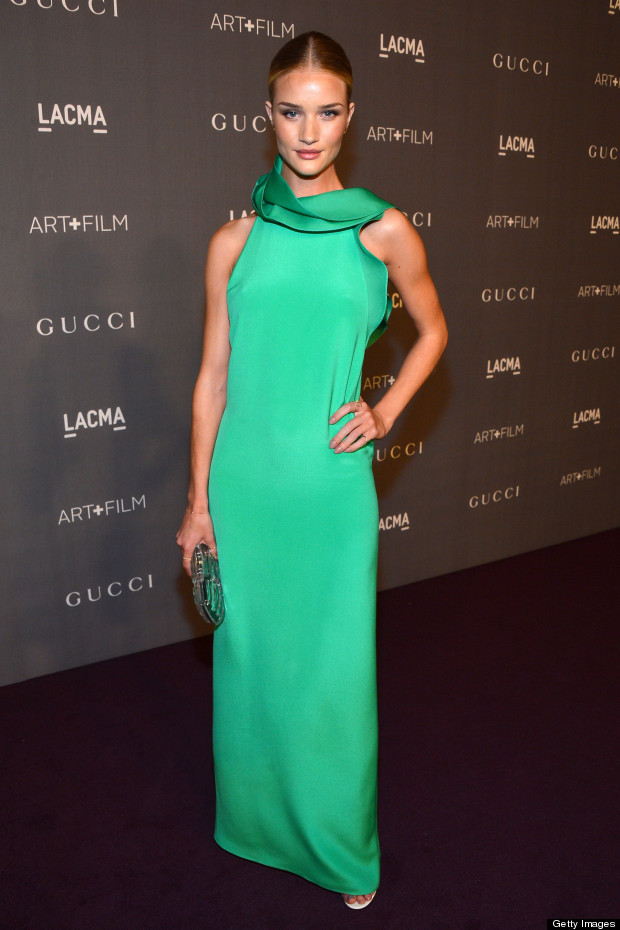 Turn to the side, and all sartorial hell breaks loose; not only is there a split that almost reaches her bottom: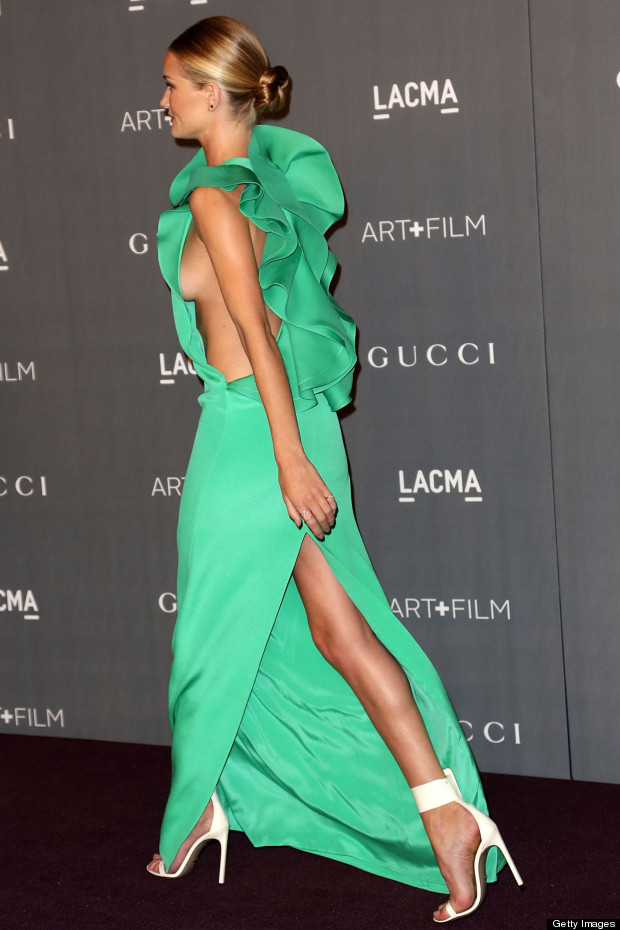 There's also a major flash of side boob, as well as host of ruffles down the back.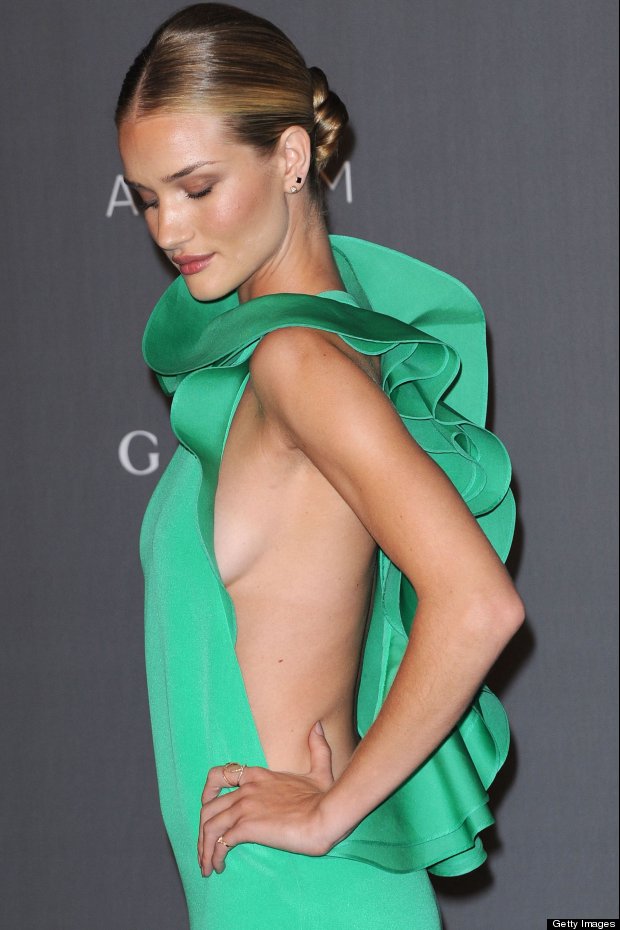 But we have to admit to being bowled over by this jaw-dropping jade look - which was complemented by a sleek and chic low bun - that only someone as stunning as Rosie could pull off.

More inspirational updos: