Who? Karolina Kurkova

What? The Czech supermodel was spotted sporting a dress printed with guns while out and about in New York yesterday.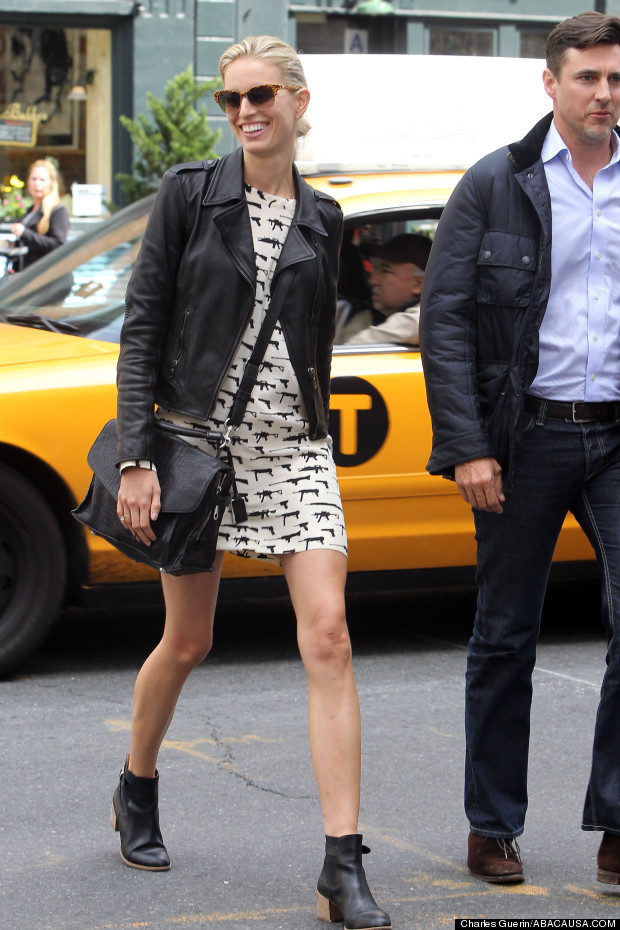 Where? New York, 19 April

Verdict? While there's no doubt that Karolina looks stunning, she could've been more sensitive with her choice of print. There's no need to glorify weapons, especially given the tragic events in Boston yesterday.