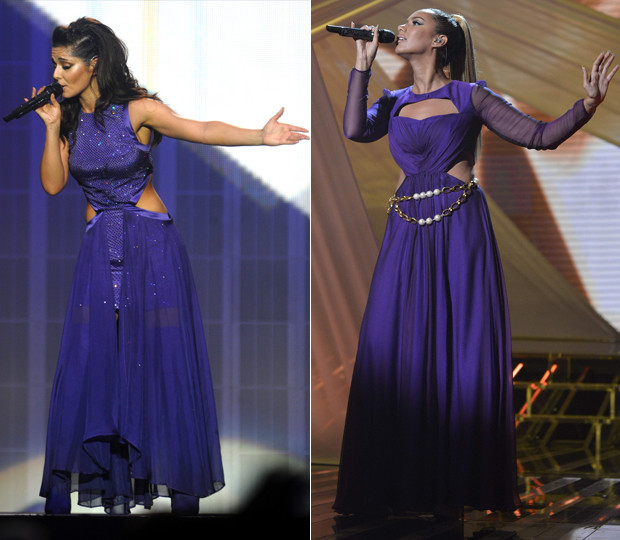 Purple cut-out gowns are apparently "in" for autumn if Leona Lewis and Cheryl Cole's stagewear over the weekend was any indicator.

Leona picked a long-sleeved purple floorsweeper by Ariella Couture with cut-outs at the waist and chest as she preformed single, Trouble, on the X Factor stage on Sunday. Earlier in the weekend (and slightly further north, in Nottingham) Cheryl had spent Saturday night in a very similar design as she took to the stage for her A Million Lights tour.

So now all that remains to ask is who wore the look better?