Naomi Watts made the shirt dress look so chic at Coach's Annual Summer party, Team MyDaily has been tempted to go out and buy one.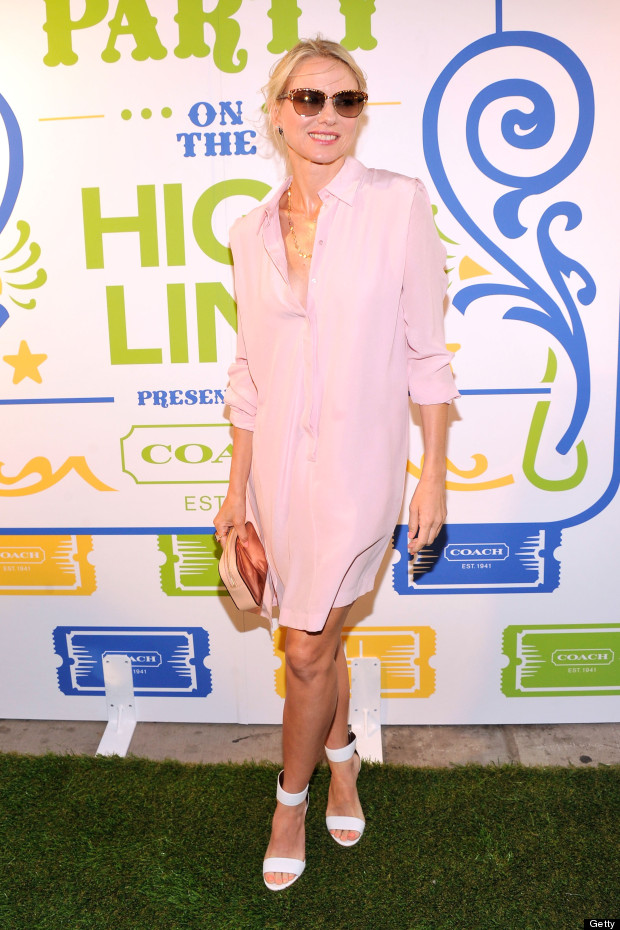 Watts was soaking up the sun at the 3rd such event on New York's uber-cool High Line, what could be better than partying on a disused elevated railway?

The actress, 44, looked cool and relaxed in a pale pink shirt dress complimented by a pair of simple white ankle strap sandals and a small pink and silver clutch. The perfect outdoor summer party outfit.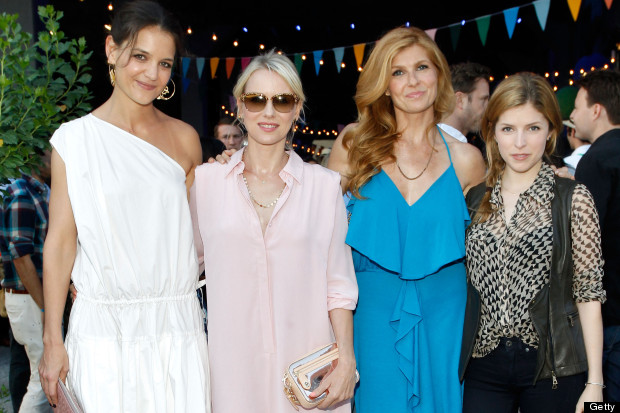 Watts was at the Coach soiree alongside other New York glitterati - Katie Holmes and Anna Kendrick - which saw the transformation of the West Side Passage into a vintage inspired Carnival featuring fortune tellers and magicians.