It's fair to say that Victoria Beckham is putting her best fashion foot forward on her tour of China.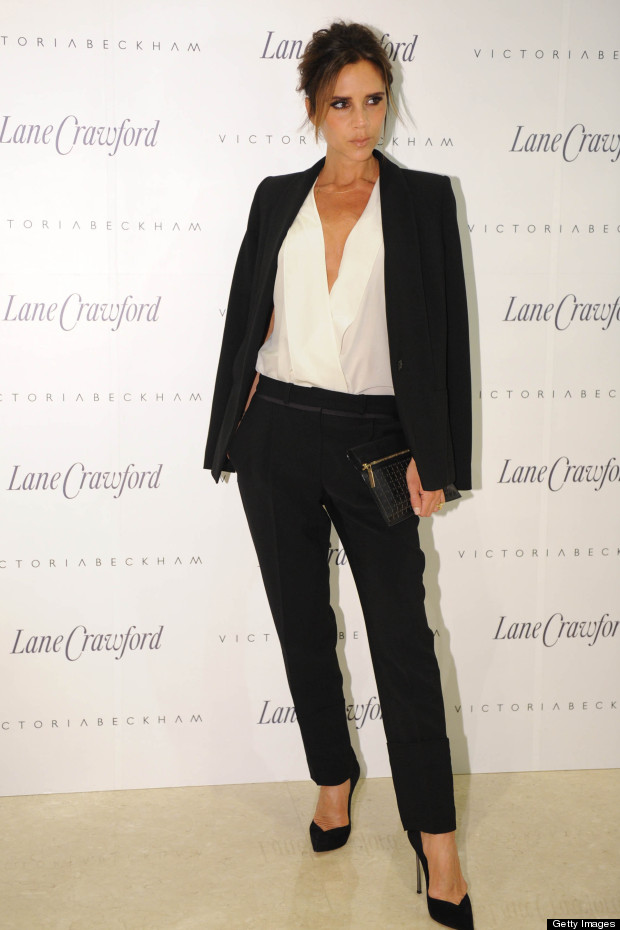 She might be there in a supporting role to husband David as he tours the country as a footballing ambassador but, in typical VB style, she's using the opportunity to push brand VB to full effect. Good skills, we say. We don't call her a multi-tasker for nothing.

Victoria made a solo appearance on Monday at the Beijing Yintai Centre to promote her fashion brand - and worked an androgynous trouser suit, a luxe crossover shirt and signature heels for the occasion. She give the look a nonchalant spin by draping the suit blazer over her shoulders and adopting her famous pout.

A fine fashion ambassador if ever we saw one.