You've got to hand it to Rosie Huntington-Whiteley - she knows how to do off-duty.

The 26-year-old model, actress, lingerie designer and one of our favourite girl crushes was papped in London yesterday as she visited a friend before jetting off to Cannes, as you do.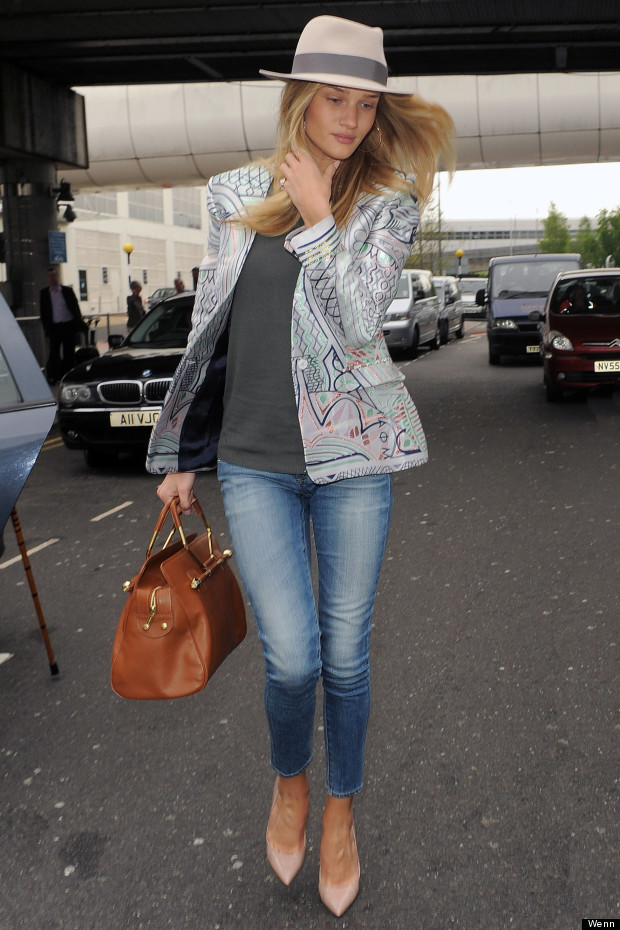 Like many of her starry peers, Rosie is a dab hand at red-carpet style, but she's also got a knack of compiling off-duty outfits that are chic but understated - perhaps a result of living in LA where laid-back luxe is the preferred dress code?

For her trip to South East London she chose simple basics in the form of cropped slim-fit jeans, a loose grey tee and nude heels. The polish came via her fedora and silky Mary Katrantzou blazer.

A style lesson right there, ladies.

Capture Rosie's style...