Supermodels Cara Delevingne and Kate Moss both leathered up for Glastonbury at the weekend. The pair were both spotted getting down and not-so dirty (first mud-free Glasto day ever?) at Worthy Farm on Sunday sporting biker jackets.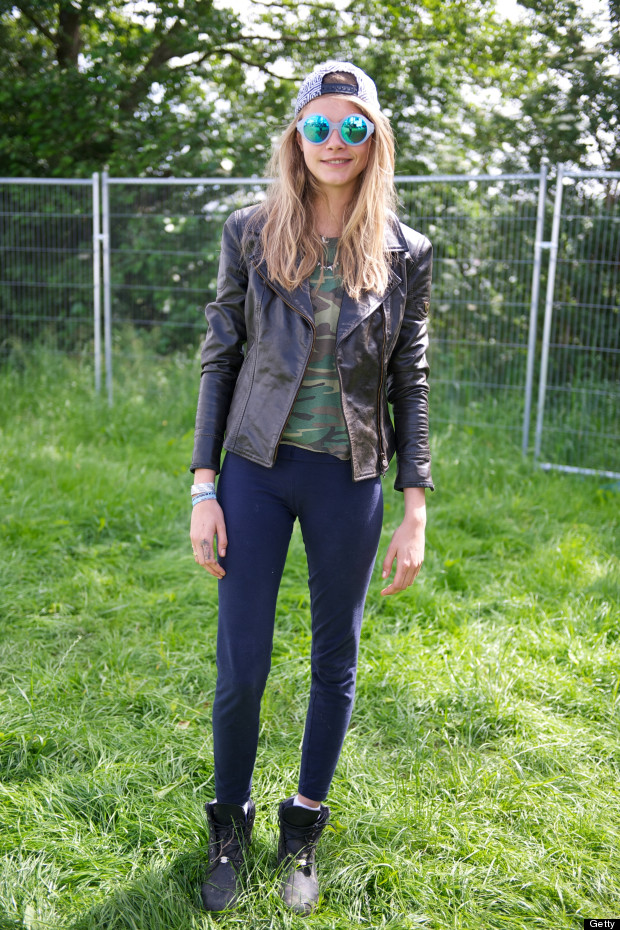 Model of the moment Cara styled her Matchless jacket with a camouflage t-shirt, navy trews (we're hoping beyond hope those are NOT leggings) and sturdy boots. Accessorising with a aztec baseball cap and reflective Le Specs shades Cara was doing her very best for the hipster trend - all she needs now is an elaborate moustache.

Industry veteran Kate, on the other hand, kept her leather look classic as she teamed her Matchless jacket with black skinny jeans, heeled boots and cat-eye sunnies.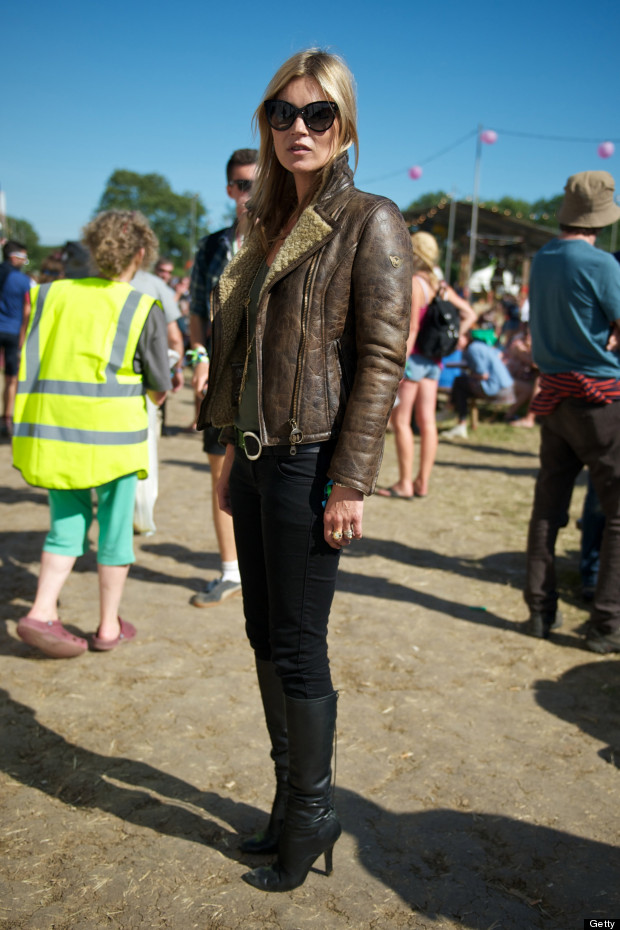 There's no doubt both these chicas were looking festival fresh, but whose look are you loving the most? We'll put our money on Kate because that girl never puts a fashionable foot out of line.

"Can we see more celebs at Glastonbury?" Team MyDaily hear you ask. Sure, here you go...