Ever wanted to be a member of a secret society where you could get trollied? MyDaily's Celebrity Writer Ellen Stewart got her chance when spent the night at underground drinking den BYOC. Sounds intriguing? That's because it is...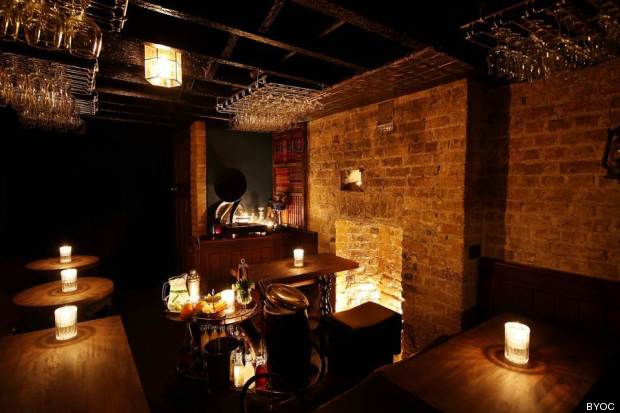 I have gone back in time to a place where prohibition isn't just a hipster party theme, muffled jazz music is played through rusty gramophones and melancholy bartenders while away hours polishing martini glasses in secret speakeasies bathed in a hazy sepia glow.

I am tucked away beneath Covent Garden's bustling streets in hush-hush drinking den BYOC – a cocktail bar that stocks no alcohol. This place isn't your usual watering hole, no sir. It's undercover, it's clandestine, it's freakin' awesome.

To get into London's latest cool place to be, I reserved a table online and was then sent an address. So far, so mysterious. After work, I arm myself with a bottle of Hoxton Gin and make my way to BYOC. But here's the thing, this hidden haunt is so elusive I keep getting lost trying to find it.

Locating it after a few dead-ends, I discover my destination is a flight of narrow stairs down from a kooky juice bar, scented with burning joss sticks and made up of about 10 tables.

And that's when the truth of my situation hits me: I've paid £20 for the privilege of drinking my own alcohol in a ridiculously cool candlelit bar. Huh.

I sit down feeling like a bit of mug but thankfully when an all-knowing mixologist starts painting my palate with sugars and spices and everything nice, I soon forget the pennies spent.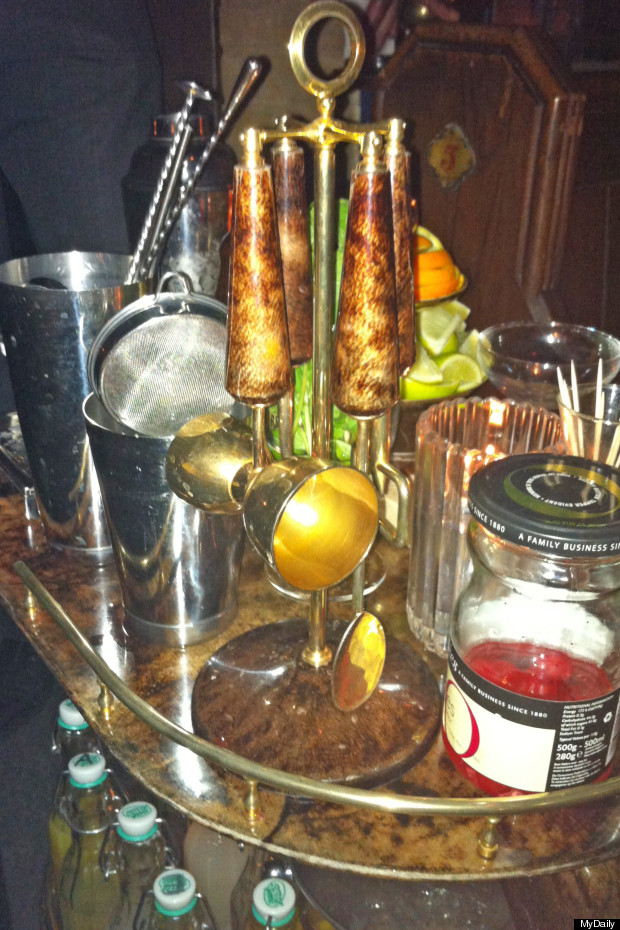 Because the bowtied barkeep is studiously dedicated to keeping me continuously on the sauce. He wheels his antique drinks trolley over to my table, showing off bizarre-looking measuring equipment which sits side by side with bottled egg whites (for sours), lemon slices and glace cherries.

My gin is already flavoured with grapefruit and coconut – a challenge for the barman – so I'm going for something exotic. A healthy measure of booze, a splash of pineapple juice and a shaken egg white later my East London sour is ready for the tasting. For the record it's delish.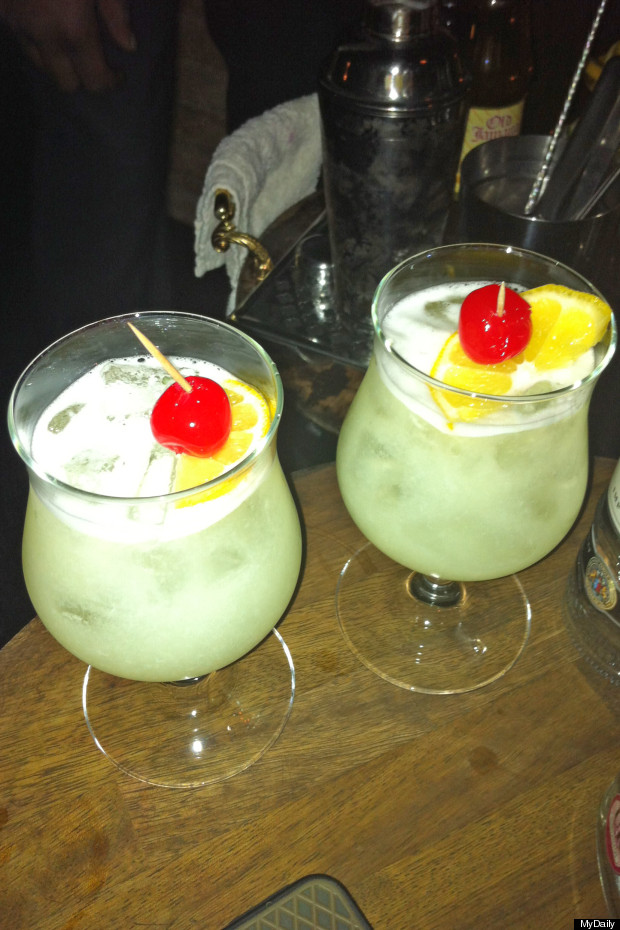 The two hour time slot on the table slips by in a blur of tipsy conversation, lychee syrup and clinking glasses. I leave feeling giggly, mellowed out, secretive and a little bit wayward. The whole experience has made me a bit fizzy and the only thing for it is to go dancing. I head off in search of a somewhere that will let me Charleston til dawn and promise not to tell any secrets of the BYOC.