In a new interview with music bible Billboard Magazine, Miley Cyrus wants us to know that it's all about the music.

But we think the cover image might overshadow anything that Miley has to say in the accompanying interview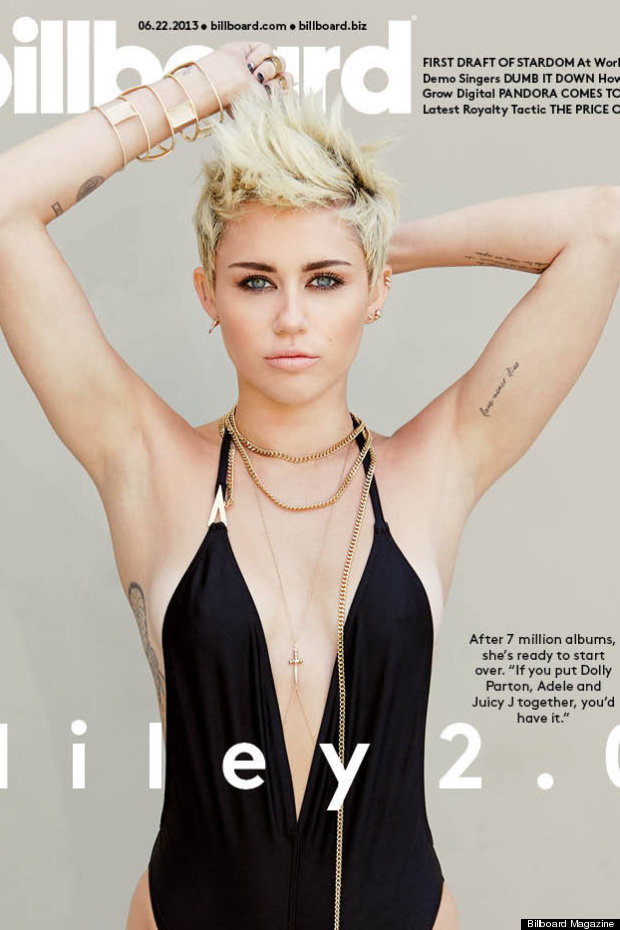 Posing in a low-cut black swimsuit with the tagline 'Miley 2.0', it's clear that the 20-year-old is entering a new phase in her career, musically and otherwise. The sugary sweet sound and style of Hannah Montana is but a distant memory.

And this present iteration of Miley, all cropped peroxide hair and risque outfits, might not be the last reinvention we see in her career: "I want my record to be the biggest record in the world, and I've given everything to get here, even down to friends and family and relationships - I've just put this music first. That's been kind of a trip: It's not like I'm losing who I am - I actually found out more about who I am by making this music.

"I'm going on a journey, and that's more than a lot of 20-year-olds can say. And I'm still going to change so much. Because I'm not the same person I was six months ago - I'm not even the same person I was two weeks ago." she told Billboard.

We look forward to seeing what Miley 3.0 brings.

See how far the former Hannah Montana star has come in the style game by clicking through our gallery.