Something about Taylor Swift's permanently preppy looks and penchant for prom dresses really gives us the yawn factor.

You'd think for an appearance at The Late Show With David Letterman, the singer would go a little more daring, a little more different.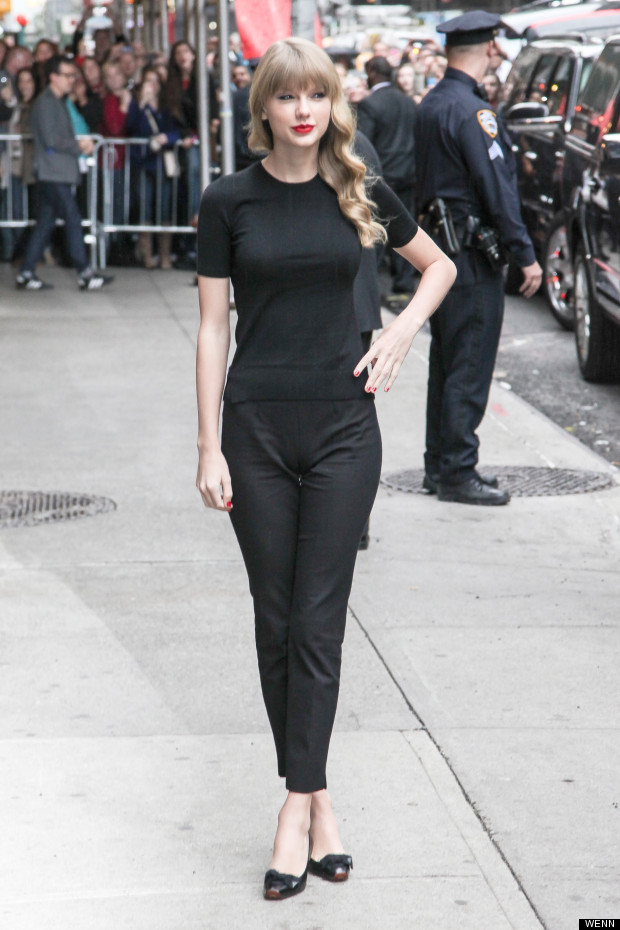 But what do we get? a skinny-knit black jumper and matching cropped trousers, finished off with square-toed heels. And that word just sums it all up, really: square.

One thing we did notice a little out of the ordinary, however, was (whisper it)... the unfortunate case of camel toe occurring in the
supposed-to-be-safe trousers. Giggle.