If there's anything you should take away from Made In Chelsea, series five, it's these ten points, says Will Gore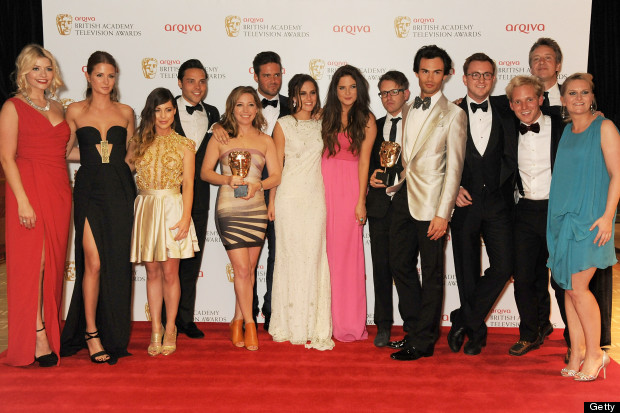 1. Louise Thompson is one of the most irritating people in the history of television. More annoying than Davina McCall, Piers Morgan and all the Loose Women rolled into one. One minute she was crying over Spenny, the next she was cheating on kind-hearted berk Andy. She also whined constantly, sucked her finger occasionally and her eyes seemed to never stop rolling. In the final episode she returned from Scotland for good after finishing her studies, which was a shame for everyone.

2. It goes without saying that anyone who chooses to star in Made in Chelsea must be dim, but this series has confirmed Jamie Laing is the dimmest of them all. He's a biscuit heir, which presumably means he's inherited his Hob Nob-sized brain from his old man. Jamie's most idiotic moment of the series came when he attempted to spell the word "genius", or "jenius" as he'd have had it.

3. We should thank Jamie, though, for making us all aware that hot tubs are the must-have accessory of the summer. Note of warning though, if you're getting in one after the MiC crew have used it, you might want to get it cleaned first.

4. Ollie Locke is as confused about his sexuality as ever. He started series five with a girlfriend, Ashley, but she soon dumped him after finding his stash of gay porn DVDs (connoisseurs of this particular cinematic genre may be interested to note the collection included the modern classic, Dream on Straight Boy). Following advice from Cheska it seemed Ollie was ready to find himself a fella and that appeared to be that - until he turned up in the final episode snogging Fran.

5. As ever Made in Chelsea gave us a glimpse at the rarefied life most of us can only aspire to. As ambitions go, surely to join Harrods' running club and have a go at dog yoga are about as noble as you can get?



6. Fashion designer Proudlock should be tried at The Hague for any charges we can trump up. He's oilier than a tin of sardines, makes t-shirts and vests so hideous that even Towie cast members would refuse to wear them, and, last but very much not least, there's that bloody dangly earring.

7. Spencer's hypocrisy knows no bounds. The man has an American's grasp of irony, with highlights including him slagging off Andy for "thinking with his dick", calling Francis the "definition of a bell end", and telling Stevie Louise's cheating was unacceptable.

8. If you're stuck starring in MiC the best role to assume is that of bitchy bystander. Mark Francis is the most obvious example. He was wheeled out every couple of episodes to say something snide, while Binky's mum has made fleeting appearances to drink champagne and make smutty comments. Much better to be one of these characters than one of the peripheral dullards such as Rosie (a sleeping pill in human form) and awkward newbie Josh, who always looked like he'd wandered onto set by mistake.

9. I lost count of the number of times at supposedly serious junctures (Spencer and Louise breaking up, Ollie getting dumped, Andy agreeing to give Louise another chance etc.) other cast members appeared to be stifling giggles. I'm well aware that when it comes to "structured reality" the emphasis is firmly on the structured bit, but still, did they have to laugh in our faces quite so flagrantly?

10. This last point didn't seem to worry BAFTA though, who gave the show a prize at its TV awards ceremony in May. Proof at last that MiC is, to quote Jamie Laing, utter jenius.

CATCH UP!
Read all the latest on Made In Chelsea here

LOVE THIS WRITER? Follow him on Twitter @WillGore.