What's better than a tweed two-piece and a pair of towering wedges? Errrm, NOTHING and Thandie Newton has been busy proving our point at a Louis Vuitton party.

The actress took chic to another level when she arrived at the do, hosted by Alexandra Shulman in London.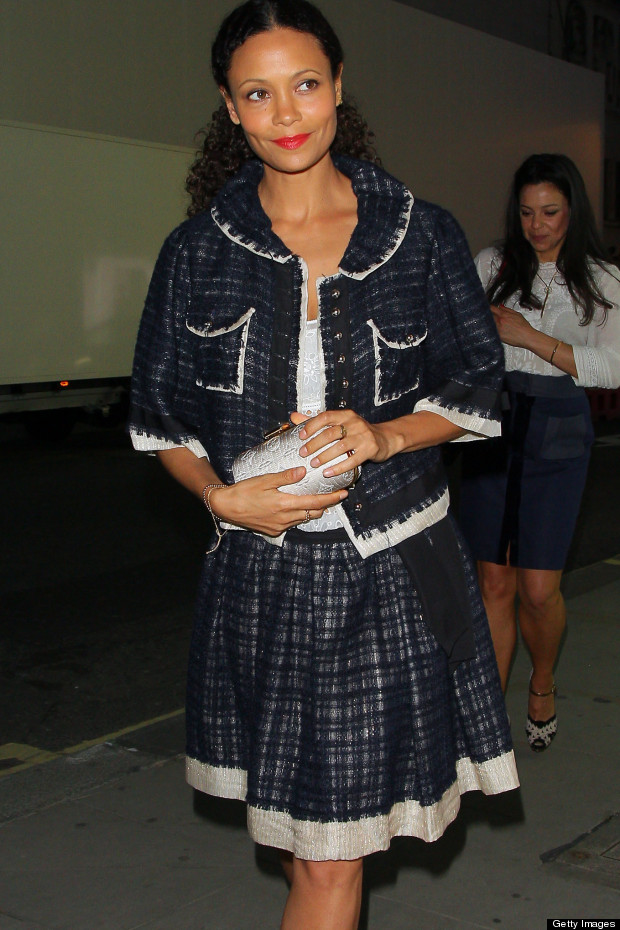 How? Well, quite literally by an amazing pair of black wedges with an adorable gold rim. And the amazing style on show at the party didn't just stop with Thandie, Daisy Lowe was also turning heads in a lovely lace 1950s style dress.

Now let's take a minute to ooh and ahh over some of Thandie's most amazing looks.