Kate Middleton and Prince William, aka the Duke and Duchess of Cambridge, were spotted earlier today at the team eventing final to watch Zara Phillips and co swipe a silver medal for Team GB. Tragically, as day four of the Olympics unravels, it seems that their matchy matchy wardrobes have gone out the window. Duchess Kate continued her patriotic themed wardrobe (we presume her shoes were red) wearing a blue and white stripped top and navy blazer.

Prince William was a little less patriotic in his mix-matched grey suit combo.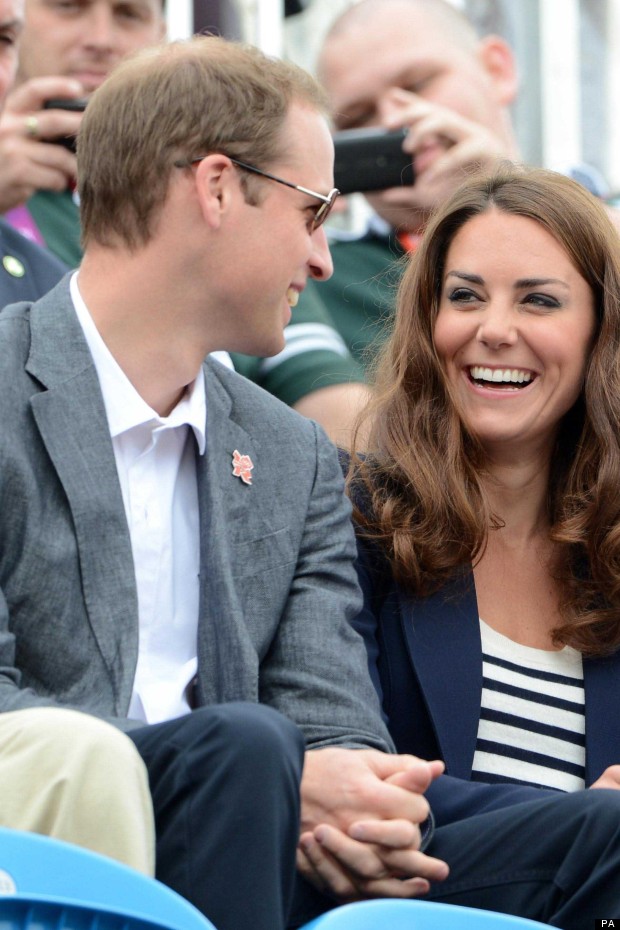 As always, Prince Harry wasn't far behind the royal couple. For the sake of these awkward 'third wheel' moments, the young prince really does need to find a female friend.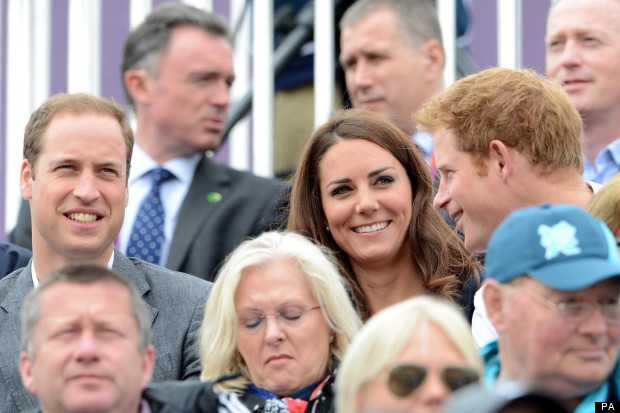 Let us know how you rate the royals' Olympics look and see more of William and Kate in the gallery below: