This month River Island announced Rihanna will debut her collection for the brand at London Fashion Week in February and it has just been confirmed that H&M will present its Autumn/Winter collection in Paris. This news didn't rouse the same level of excitement as "Tom Ford is holding a full-blown catwalk show" did, but it's certainly got people talking.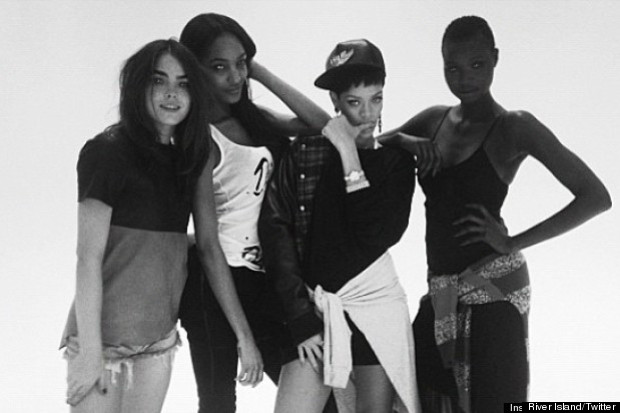 In addition, Whistles will be showing its Limited Edition line over two presentations on 17 February as well as opening a new store in London's style haven, Dover Street. Clearly, Jane Shepherdson's baby is on the up - and unsurprisingly, she's "delighted".

She told MyDaily, "It has always been our intention to take the brand in this direction and this gives us an ideal platform to showcase the collection to international press and buyers, as well as the UK press that have shown us such fantastic support over the past five years."

In Shepherdson's safe hands, Whistles is surely destined for (even more) greatness. But will high street retailers be a welcome addition to the Autumn/Winter shows?

Melanie Rickey - Fashion Editor At Large - thinks so. "It's very valid for Whistles to have a runway show," she told MyDaily.

"I think the River Island show will be a one off, to promote their range with Rihanna. She's the biggest star in the world, so why not do a show? It's relevant, but as a one off only."

She continued: "The Whistles show is a totally different proposition. They're a mid to high-end high street brand doing special projects with their show. We all support Jane Shepherdson, she's been instrumental in making fashion week what it is today."

There's no shortage of praise for the Whistles CEO, but what does the high street's ascent to the runway mean for LFW? Will it become a more accessible, inclusive platform for British fashion? Yes, show tickets might be like gold dust - but hurrah! - a larger audience may actually be able to afford some of these straight-off-the-catwalk clothes.




However, only one other British high street brand has been able to make their catwalk collection work. Topshop Unique held its first show in 2005 - with Shepherdson at the helm - and since then, it has been unstoppable in winning the fashion world over.

While there's no denying a catwalk show will do big things in promoting the brands' reputation, the question is: can River Island and Whistles make it work? Or will their inclusion impact the extravagance and fantasy that makes London Fashion Week so special?

In the words of Susie Bubble, these announcements mark an "interesting development". And if the shows are a success, could this be the start of a new era for London Fashion Week? We'll find out in February.