For the second year in a row the Queen has attempted to revive the hairnet trend at the RHS Chelsea Flower Show.

We admire her determination but we can't help thinking she might want to try bringing back something that's less of an uphill struggle. Maybe a snood?

Here's this year's option: And here was the 2011 look: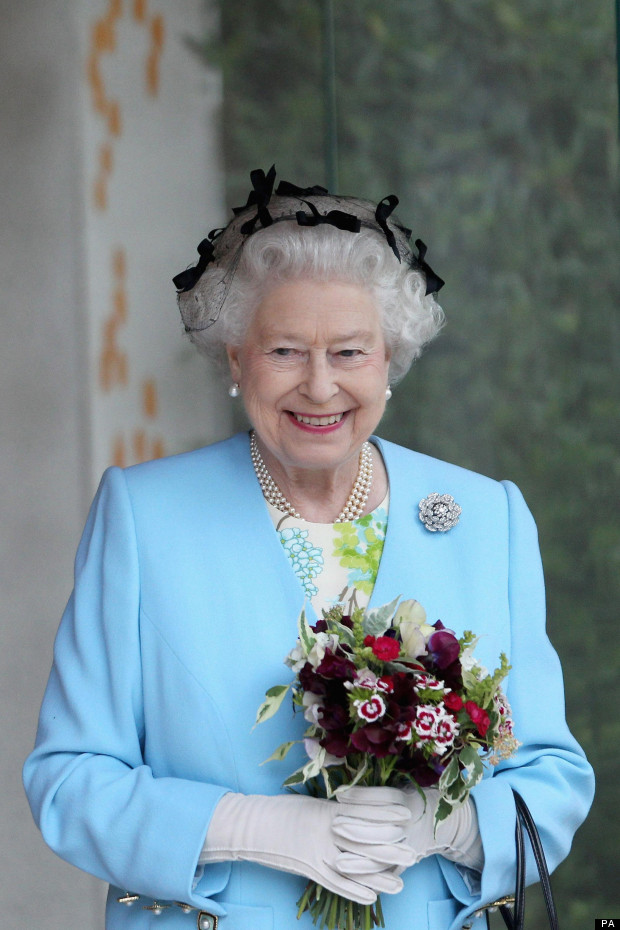 There are subtle differences - for one the 2012 hairnet is lighter on black ribbon (she's gone for little black flowers instead) and therefore less "sexy Ena Sharples" - but ultimately, QE2 is wearing a black hairnet to Chelsea. Oh, and in case you think we've got some weird problem with hairnets, we haven't. What is most vexing to us is, if the Queen really wants a hairnet revival, she needs to use the same savvy styling that applies to the rest of her outfits and match her colour palettes.

The black netting doesn't sit at all well with the pastel purple and white vibe she's got going on south of the neckline. A lilac hairnet on the other hand would have us heading to the shops in a heartbeat.

Probably.