Who? Charlize Theron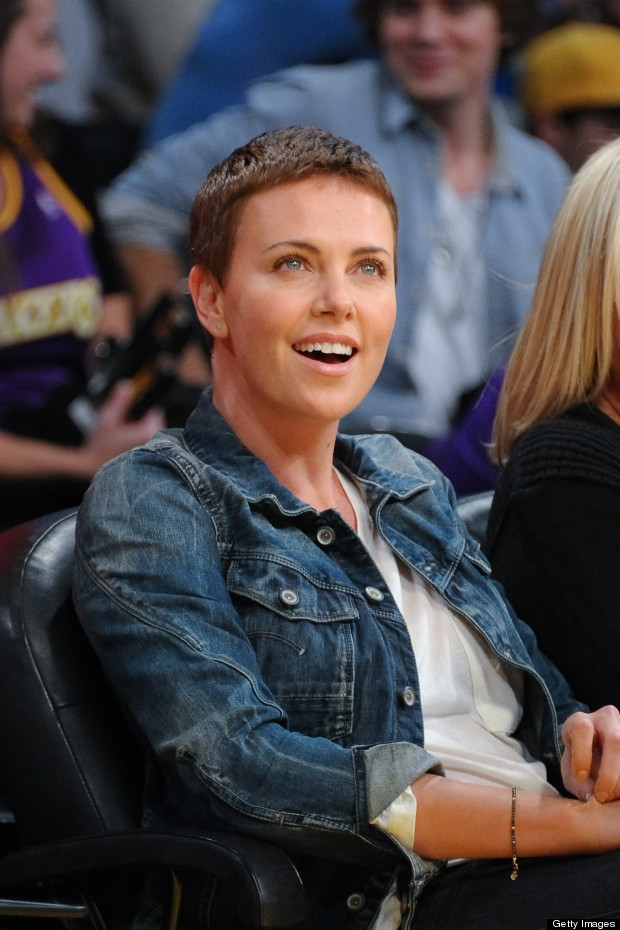 What? Charlize was spotted at smiling and laughing at a basketball game last night.

Where? LA, 11 January

Verdict? Charlize cut off her luscious blonde hair for her role in Mad Max: Fury Road and it seems the Oscar winner is in no rush to grow it back. Although we prefer her longer locks, with cheekbones like Charlize's you can pull off any hair style. Agreed?

And now for more celebrities who've had the chop (or do we mean buzz?).