Oh dear, oh dear. Things are just getting worse for Tulisa Cokestavlos, sorry, Contostavlos. The former N-Dubz singer is facing a £1million financial hit (ouch!) after she allegedly fixed an £820 cocaine deal.

And if that wasn't bad enough, the self-proclaimed Female Boss has been left in the lurch by fans, while sponsors threaten to ditch her.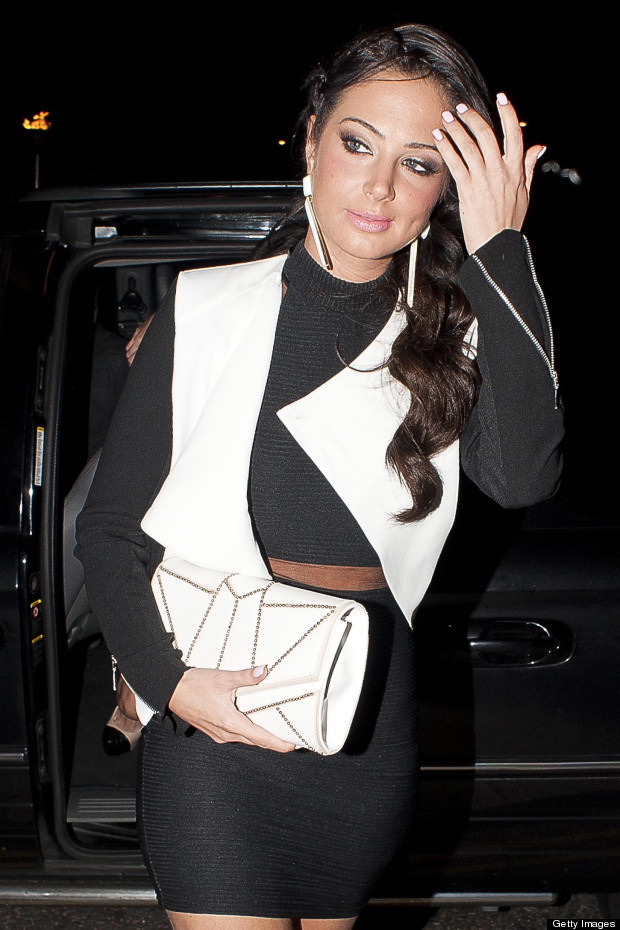 Tulisa's commercial partnership with nationwide clothing retailer Bank was up in the air on Monday night, as the brand confirmed it was "considering the options" after the drug scandal broke.

Sources suggested the retailer would be keen to pull Tulisa's signature fashion range TFB and stop using her image in marketing campaigns.

According to The Mirror an industry insider said, "Tulisa's stint on The X Factor turned her into a very bankable brand in her own right - even though her last album only made number 35 in the charts she's still been raking in the cash.

"But there's a real concern that she's finished in terms of endorsements and deals after this... It's a real stain on her reputation, and one that won't be easy to shake off."

A statement released by the retail group said, "Following the news that has unfolded this weekend concerning Tulisa - Bank Fashion are currently reviewing their options regarding her continued involvement with Bank and her clothing range TFB."

With a second spokesperson for parent company JD Sports adding, "We are deeply concerned by the allegations regarding Tulisa's actions.

"We are monitoring the situation closely and will continue to do so as it develops."

The singer has remained bunked down in her Hertfordshire mansion, amid reports officers from the Major Crimes Unit plan to arrest her over allegations she arranged for a cocaine dealer to supply class A drugs to a hotel room at London's Dorchester Hotel.