Crop tops are no fleeting trend this season - summer or no summer they're here to stay. Whilst the thought of baring midriff may not be right up there on your fashion agenda, here's a list of ways to take on the trend that will flatter all.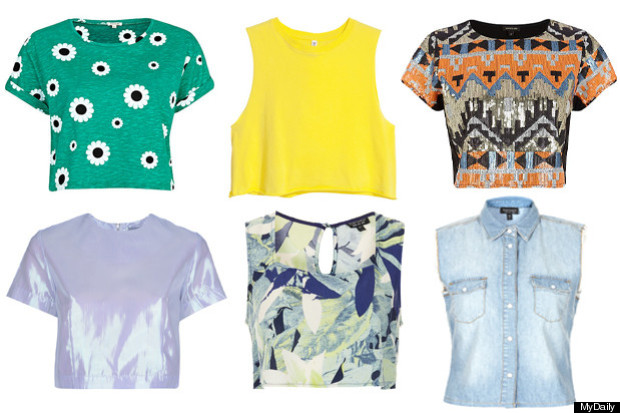 1. Wear yours with denim shorts/ skirt, espadrilles and a bumbag (spot on for festival-goers).

2. Opt for a bold print style under a pair of dungarees or pinafore dress.

3. Dress up your look and team an embellished crop top with a maxi skirt, better yet wear it over the top of a plain maxi dress with some show jewellery.

4. Work your crop top into the sports luxe trend and wear it as a slouchy, oversized layer.

Take a look at this little line up and let the crop top find you...