We love a girl who embraces a theme. Freida Pinto, we're looking at you.

For a private dinner hosted by upscale department store Barney's in collaboration with ethical fashion label Maiyet, Freida was every inch the on-brand co-host at the Indian Consulate in New York.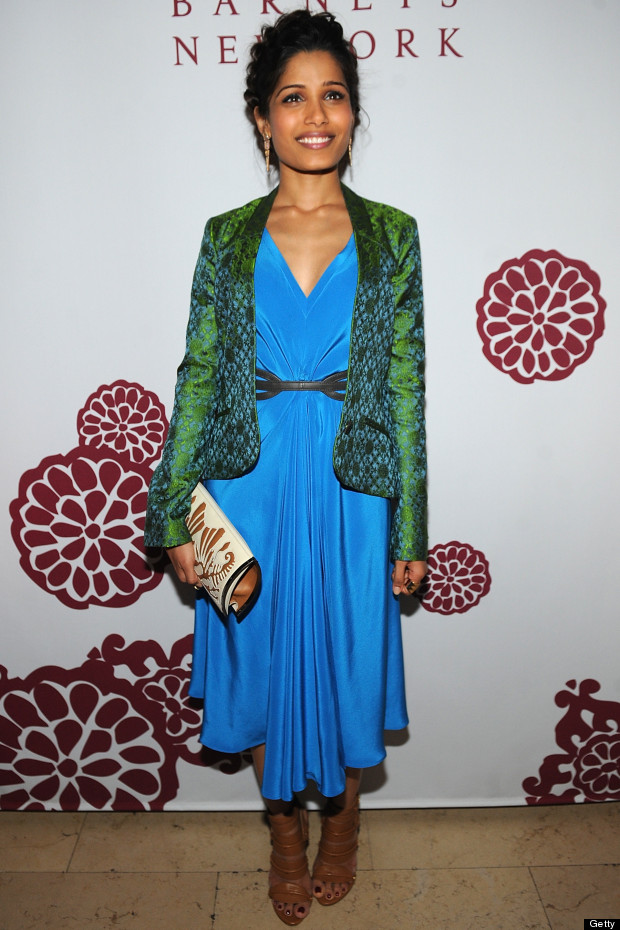 Dressed head to toe in Maiyet, the 28-year-old beauty embraced the exotic theme wholeheartedly in a draped turquoise dress which she accessorised beautifully with an opulent woven blazer, floral-print clutch and strappy tan heels.

As the queen of chic and simple outfits on and off the red carpet, this is just another example of how well Frieda puts together an outfit. What a beauty.

Remind yourself of Freida's fashion prowess in our gallery.