Who? Jennifer Lopez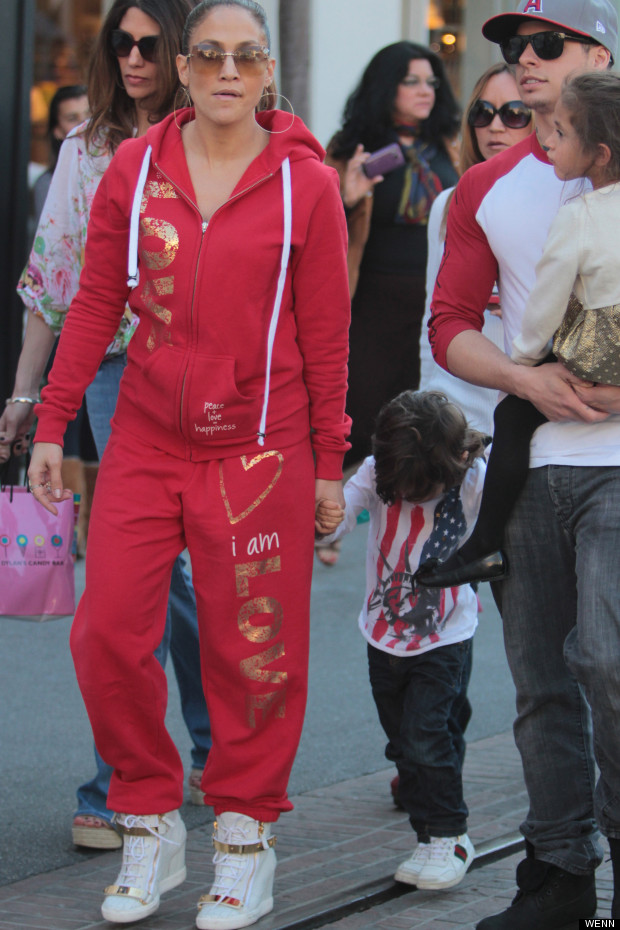 What? Jennifer was spotted out and about with her children in LA yesterday dressed head to toe in a red and gold tracksuit, which featured the words 'i am love' and 'peace, love, happiness'. J-lo finished off her look with large gold earrings, rimless sunglasses and wedged white and gold trainers.

Where? LA, 22 February

Verdict? You can take the girl out of the Bronx and make her a huge star, but you'll never take the Bronx out of the girl.