We know it's a comedy event, but we very much doubt the dress code was 'funny'.

Helen Flanagan seems to limp from one fashion disaster to another, and continued the trend at the Chortle Comedy Awards on Monday night in a not-so-chic cutout 'bra' dress. There was also another reappearance of the high bun, which seems to be her go-to hairstyle for EVERY event.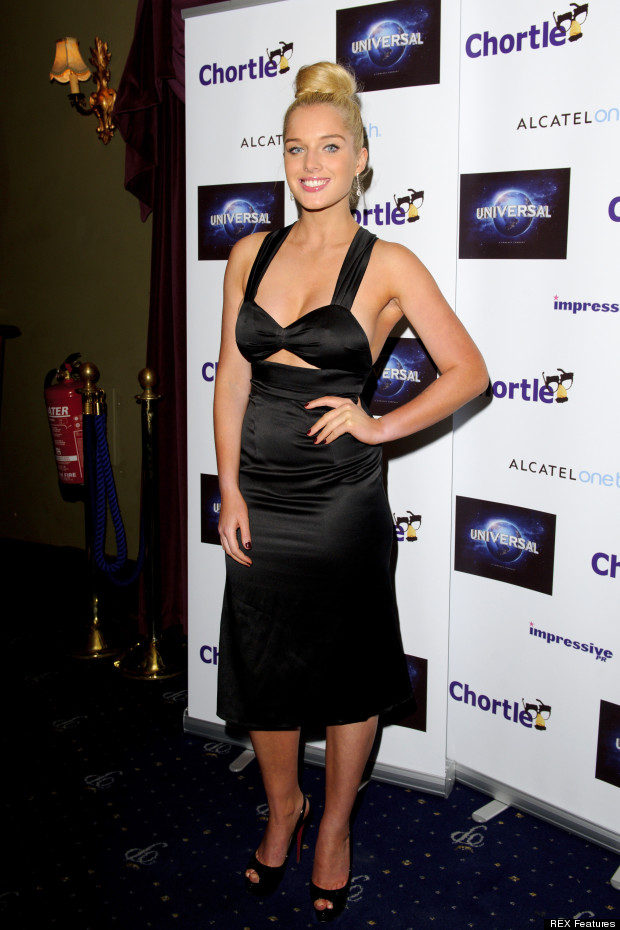 It's not that peekaboo dresses never look good; you only need to look to Gwyneth Paltrow to see how to work an LBCD (Little Black Cutout Dress), but the satin finish and bra top are erring on the wrong side of tacky.

Sorry Helen, there seems to be only two options right now: a) sack the stylist, or b) get one.