Believe it or not, there are other things (read: promotional activities) going on in the world of the Kardashians this week.

On top of the exciting news that there's a new addition to the reality TV clan, in the form of Kimye's baby girl Kaidence Donda West, Kim's sister Khloe has managed to extract herself from aunt duties just long enough to promote a new tanning range under the Kardashian beauty umbrella.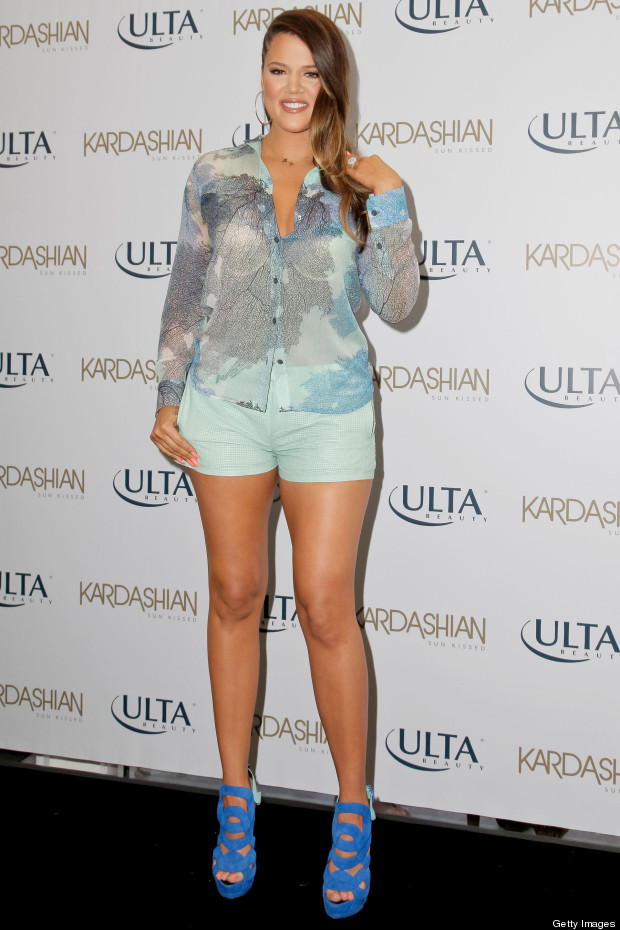 Appearing at the Ultra Beauty store in California, the 28-year-old was on sunny form at the event, dressed in top-to-toe powder blue - that's right, pastel hot pants, a patterned blue sheer shirt and electric blue suede heels. Khloe added a beachy flavour to her look with the addition of perfectly placed cornrows and a from-a-bottle sun-kissed glow. Product advertising at its finest.

And she was clearly happy with her launch style, tweeting:


I am LOVING my glam today!!! Thanks @clydehairgod for the hair realness and @robscheppy you are giving... http://t.co/IOMCtj2UvM

- KhloéKardashianOdom (@KhloeKardashian) June 19, 2013
Those Kardashians - you've got to hand it to them, they know how to work it.
See how Khloe's sister Kim's style has changed since she hit the celeb circuit.