Tulisa, who was on holiday in Marbella over the weekend, refused to let all her curves do the talking.

The singer and former X Factor judge, who was spotted at a party clad in nothing more than a white bikini, red sunglasses, trucker hat and a chunky Chanel necklace, had all her tattoos on display, including one just above her bikini line that reads...ahem... 'lucky you'.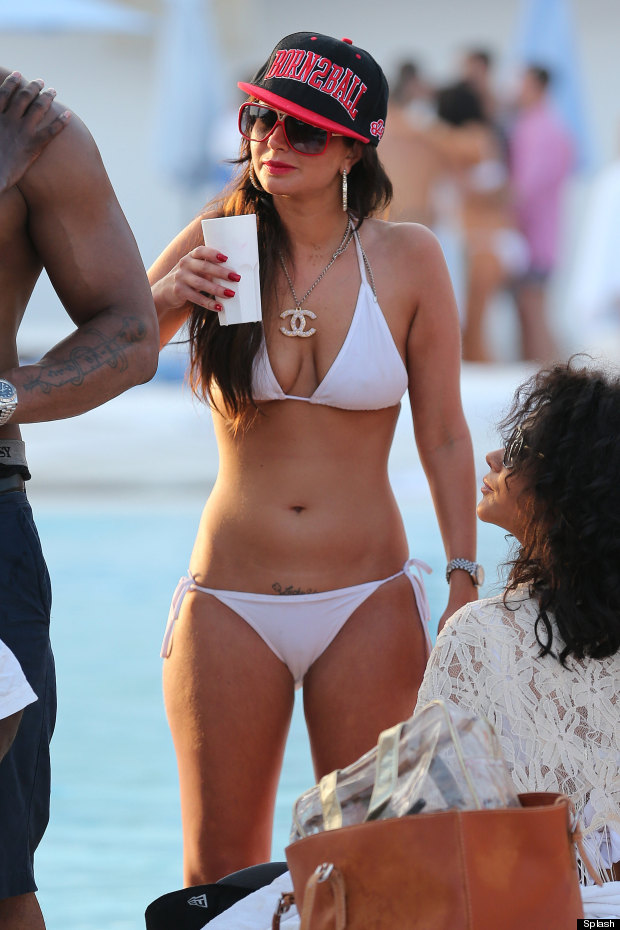 And, if the ink wasn't not enough, her derriere was emblazoned with the slogan 'don't mess with my style.'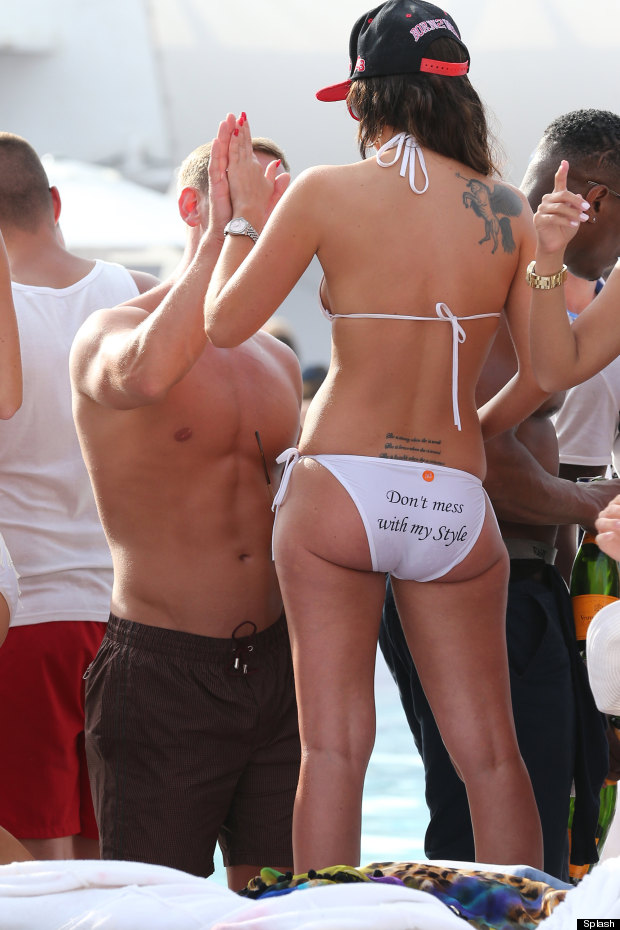 Regardless of what you think of this look, we have to aknowledge this is one woman with bucketloads of confidence.

Have a flick through our gallery below for more snaps of Tulisa on holiday.



Want more? Your wish is our command...