Australian boot specialists, UGG, have made a surprise foray into wedding footwear via their "I Do" capsule collection - a white and baby blue selection of flat footwear designed with comfort-seeking brides-to-be in mind.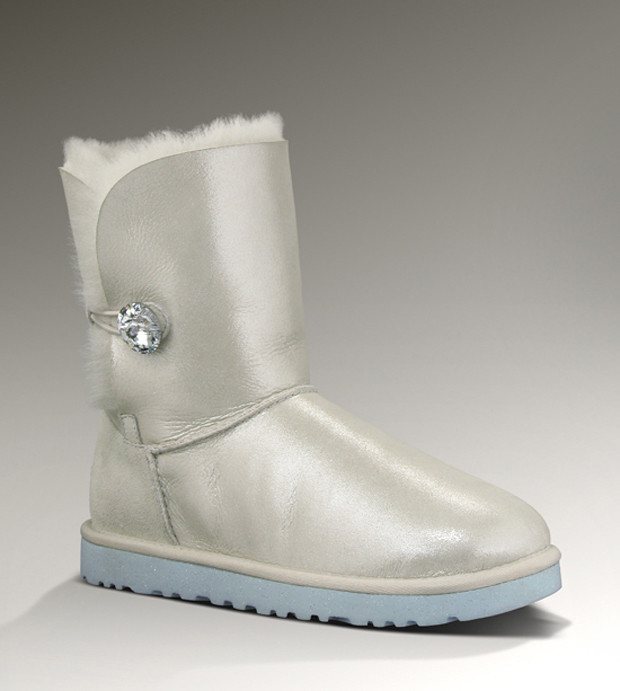 Above is the Bailey Button - I Do boot which has "a genuine Swarovski crystal button adding sparkle and style to that special wedding day" and comes in at AU $190. Our editor, who doesn't believe in things like comfort over fashion, was horrified. Another member of the team was more positive and suggested they would be just the thing for a lunar exploration-themed wedding.

To be fair to UGG, the description for this particular option suggests that the bride would be wearing the boot before and after the wedding - no mention of during - but if that's the case then why name it after the crucial part of the ceremony?

There's also a pair of fluffy flip flops (basically slippers) and the Sparkles version of the I Do boot (AU$225) which is definitely intended for the aisle:

"Covered in sparkly sequins and bound with satin, it is sure to turn heads and stand out in a crowd whether walking down the aisle, during pre-wedding pampering, or as luxurious gifts for the wedding party."

Would you don a pair for a trip to the altar?

EDIT:

FYI the boots from the I Do range will be launching in UK concept stores (such as the ones in Manchester and in London's Covent Garden) from 22 June and are available to preorder from 1 June. The Sparkles design will set you back £185 and the Bailey Button is £220.