Why, why, why would you take a perfectly pretty embellished LBD and add a purple mullet train to the back of it? Haven't celebs cottoned on to the idea that this look is not cool or flattering? Obvs not.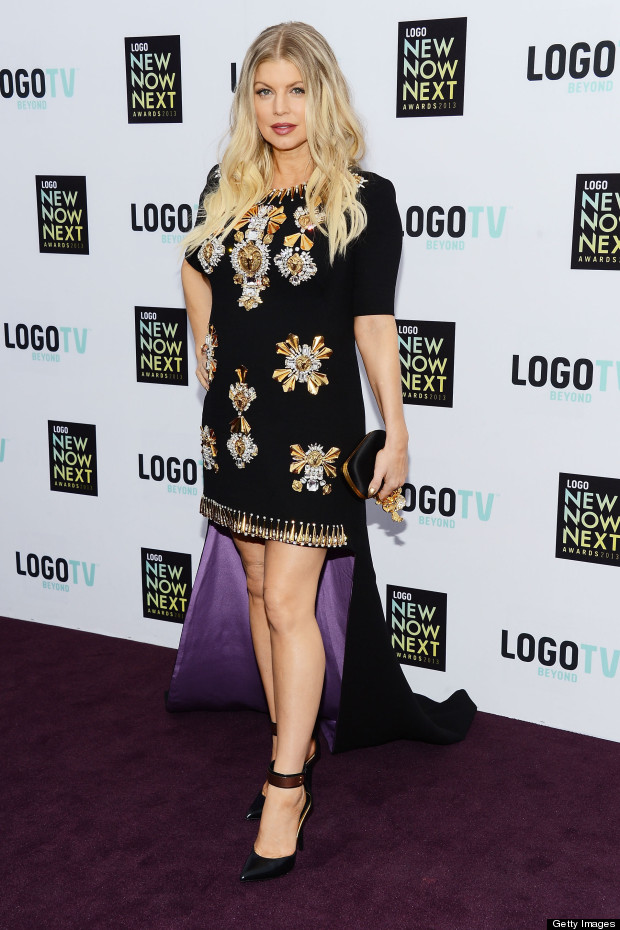 Mum-to-be Fergie attended the Logo NewNowNext Awards 2013 in LA wearing this confection, which, if it wasn't for the mullet bit, would be a great look. Hair and makeup are pretty, heels are hawt, and the dress is bump-friendly.

But, apols Fergie, we can't forgive the mullet faux pas here. Proof that Kim Kardashian isn't the only one who makes maternity chic mistakes...