Oh shoot! Has anyone seen Miley Cyrus' trousers? It seems she misplaced them when she was spotted outside the Jimmy Kimmel show studios on Tuesday.

The 20-year-old was spotted out and about in Los Angeles wearing an oversized t-shirt emblazoned with the image of the late rapper Tupac, strappy sandals and not much else. Teaming her hip hop ensemble with a delicate Chanel necklace, Miley looked a bit of a style contradiction. During her appearance on the JK show Miley discussed her unlikely friendship with rapper, Snoop Dog Lion, who she's recorded the single Ashtrays and Heartbreaks with.

"We're very similar," she told the host, after revealing Snoop often comes down to the studio and listens to her tunes.

"That's because he 's so high he doesn't know what his name is," joked Jimmy, to which Miles responded, "We both are, we both are." Weird.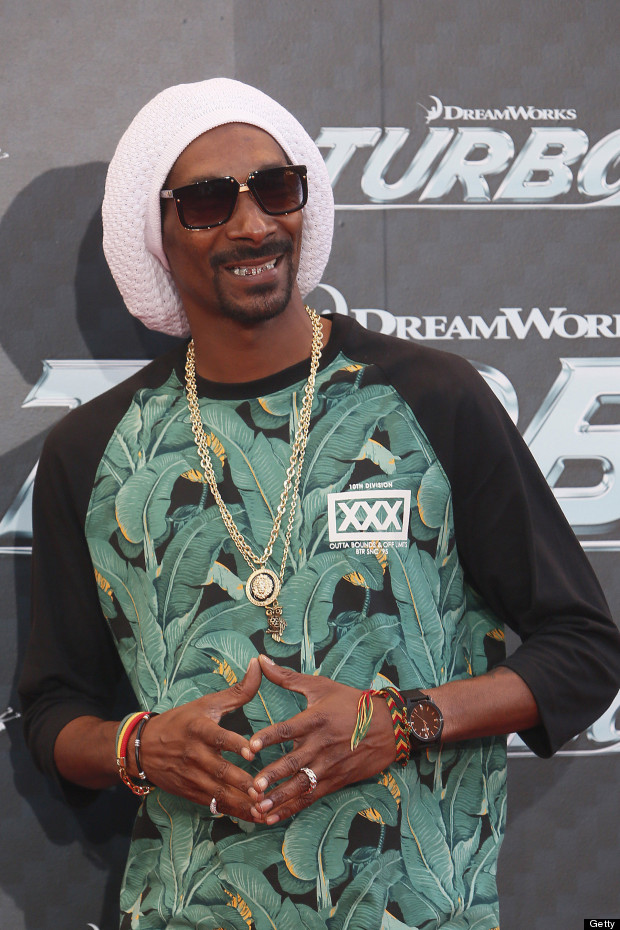 The former Disney star has been making headlines recently after a bizarre tweet appeared on her Twitter feed.

On Monday night a tweet from the star's account warned, "@billyraycyrus since you won't reply to my texts I'm giving you an hour to tell the truth or ill tell it for you" alongside an image of her with a mystery woman.

Miley appeared to be frustrated with her father's lack of communication since her mother filed divorce proceedings against him BUT it appears she quickly had a change of heart.

Just four minutes later, all evidence of the pic and message were removed, and a new tweet from Miley appeared claiming, "Wtf? My twitter was just actin all types of cray!"