Beyonce took to to the stage again on Monday night (does this girl ever sleep!?) at the Staples Center in LA as part of her Mrs Carter world tour. The former Destiny's Child frontwoman kicked off the North American leg of her tour on Friday and has an incredible 27 gigs planned before wrapping up on 5 August.

As per usual, Bey looked like a total dream as she wowed the crowds at the sold-out arena, belting out a verse of I Will Always Love You acapella and zip-lining over her fans while wearing maybe the tightest, sparkliest cat suit EVER.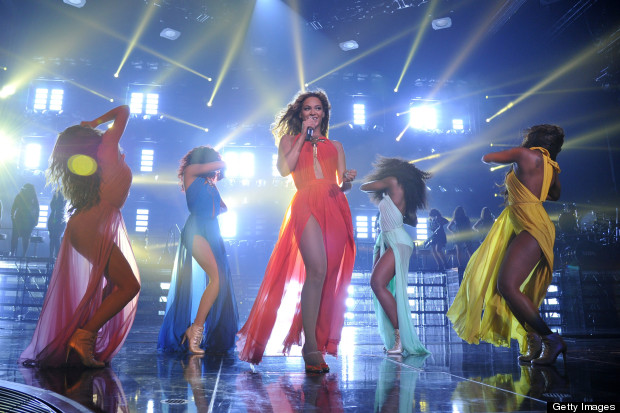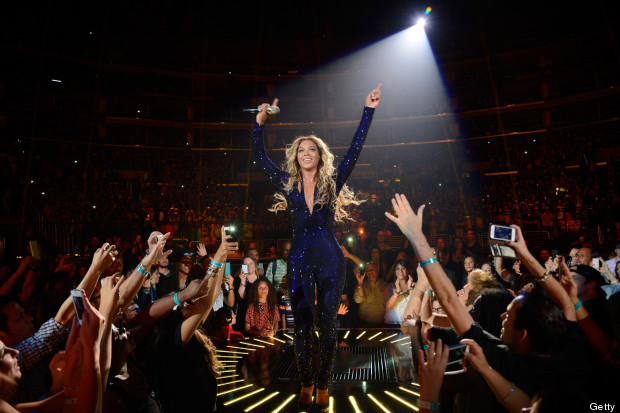 It's no surprise the concert drew in a whole host of famous Beyonce fans. New aunty Kourtney Kardashian and little sister Kendall Jenner were the first to tweet their excitement over the show, with Kourtney simply writing "Beyonce!" while Kendall added, "EXCUSE ME but Beyonce is PERFECTION." Well said, we guess.



Glee star Lea Michele also hit the twittersphere. "@steph_hart and I are ready for you #Beyonce!!!! So excited!!!!!," she wrote. And even supermodel Rosie Huntington-Whiteley tweeted, "beyonce you are the queen!! #iloveyou."

We guess the stars love Queen B as much as we do... And that's A LOT!